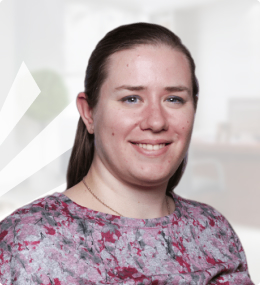 Samantha Huntsman, M.S., CPhT
Pharmacy Technician
Program Chair
M.S. University of Illinois at Chicago
Raised in Cedar City in southern Utah, Samantha ended up in Nevada in 2014 after moving here from Minnesota to escape the winter.
After graduating from Cedar City High School, Samantha moved to Southern Utah University where she got her bachelor's degree and then to the University of Illinois at Chicago for her master's degree.
After spending six years at CVS Pharmacy where she was a lead technician, Samantha has joined our cadre of committed Pharmacy Technician Instructors. Passionate about science and how science can better the lives of the community, especially through medicine, Samantha loves being a mentor and helping our students succeed.
Samantha is also passionate about conservation and about how we, as humans, can reduce our impact on the environment. Much of her education was centered around studying water pollution and she remains devoted to the topic to this day.
In her spare time, Samantha enjoys writing fiction, which is something she's been doing since she was very young. She's also an avid gamer and loves to watch east Asian dramas.