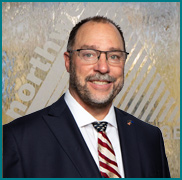 Robert Kurth, Jr., J.D.
Criminal Justice Senior Instructor
J.D. University of Denver College of Law
Now in his 25th year of practicing law in Nevada, Robert earned his B.S. in Business Administration from UNLV in 1989, and his Juris Doctor from the University of Denver College of Law in December of 1991. During his career, he has been an Arbitrator for the Eighth Judicial District Court, a former Alternate Child Support Hearing Master, and a Small Claims Court Referee and Mediator. As an Adjunct Instructor for both our Paralegal Studies and Criminal Justice Programs, he now passes on his vast knowledge and experience in the legal field to our students.