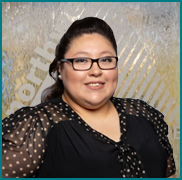 Perla Saythong, CPhT
Pharmacy Technician Instructor I
CPhT
Born and raised in Las Vegas, Perla graduated from the Southwest Career and Technical Academy as a certified CPhT. Now a member of our dedicated Pharmacy Technician instructors team, she loves the fact that per position gives her the opportunity to impart her knowledge and experience to others.
For Perla, the best thing about working for NCC is the chance to grow her knowledge of the pharmacy field and to transmit that knowledge to her students.
In her spare time, Perla can be found going to the movies or on dinner dates. If it's a long weekend, then she likes to find new places to travel to.