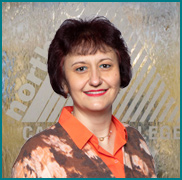 Margarita Verrengia, D.D.S.
Dental Assistant Instructor I
D.D.S. Medical University, Sofia
Originally from Bulgaria. Margarita came to the United States around 20 years ago and spent about 3 years in Pennsylvania, before moving to Nevada for greater professional opportunities and of course the nice weather in Las Vegas.
Having trained at the Dental School in Sofia, the capital of Bulgaria, Margarita is now a member of our Dental Assistant Instructor Team and is passionate about helping patients improve their quality of life, their smile, and self-esteem. She strongly believes that life is all about the legacy we leave.
For Margarita, the best thing about working for NCC is that she gets to experience working with great supporting professionals, being a part of great culture, and sharing her knowledge with talented students.
In her spare time, Margarita likes to go to movies, bowling, hiking, meet friends or watch movies at home.