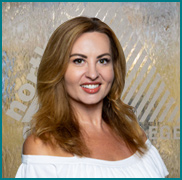 Denee Thomason, A.S., B.S.
Career Services Advisor I
A.S., B.S. College of Southern Nevada
Born in Huntington Beach, California, Denee has been bouncing between there are Nevada for the last 30 years. A graduate of Huntington Beach High School and CCSN, Denee, now works as a member of our dedicated Career Services Team.
Professionally, Denee looks to utilize the skill sets and knowledge that she has gained over the last 20 years from both working as well as her college education. She is excited to be challenged and reach new goals within her role here at Northwest.
For Denee, the best thing about working for NCC is the infectious positivity. Everyone is willing to help and support you from day one, you don't feel like you are a stranger here. You feel like you are a part of the family. She is so happy to be a part of such a great company and culture.
In her spare time, Denee can be found decorating, exercising, or spending time with family and friends. Her weekends are filled with sports events and kids mostly.