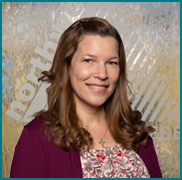 Danielle Flores, R.D.A.
Dental Assistant Instructor I
R.D.A. Concorde Career College
Danielle was born in California but has moved around several times between Southern California, Northern California, and Northern Nevada. She ended up in Southern Nevada because the sister she is closest to lives here.
Having attended High School in Minden, NV graduating in 1998, Dental Assisting school in Garden Grove as Valedictorian in 2003, CA, and earning her Associates in Newport Beach, CA in 2020, Danielle has had an 18-year career of 4-handed chairside assisting and 2-years dental front office experience.
Now a member of our Dental Assisting team, Danielle is able to share her love of dentistry with not only her students but also with her patients.
For Danielle, the best thing about working at NCC is her co-workers. Everyone is so friendly and helpful. The atmosphere at Northwest is infectious and Danielle can't wait to contribute to the culture!
At the weekend, Danielle's hobbies include reading, hiking, and being a cheer and musician mom.