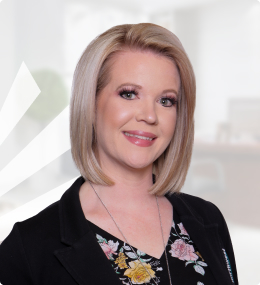 Cassidy Wagner, J.D.
Dean Of Administrative Programs
J.D. Arizona Summit Law School
A graduate of Coronado High School and the University of Nevada, Las Vegas, where she she earned her Bachelors of Arts in Communication Studies, Cassidy found her passion in college. Having worked as a paralegal in a law firm for over six years, Cassidy attended Arizona Summit Law School where she earned her Juris Doctor degree. Cassidy has a history of teaching and supporting students. During high school, she worked at the City of Henderson where she would coordinate programs and teach life skills to individuals with disabilities. She now brings that same passion and attention to her role as an instructor for our Paralegal Studies and Criminal Justice courses.