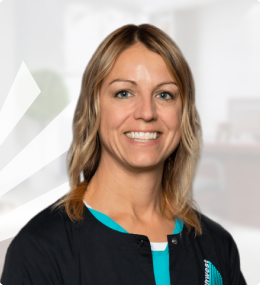 Amy Byrd, R.M.A., R.P.T.
Phlebotomy Technician Program Chair
R.M.A. Northwest Career College
Amy grew up in the wilds of Minnesota until, at the age of thirty, she decided she was tired of the brutal winters and moved to sunny Nevada, stopping in at Salt Lake City for a few years before heading a little further west to Las Vegas.
Amy attended High School and College in Minnesota and attended Northwest when she moved to Las Vegas, receiving her Registered Medical Assistant (RMA) and Registered Phlebotomy Technician (RPT) Certifications in 2012.
A lover of the outdoors, Amy heads out of town every chance she gets. Heading to the dunes or the lake to go boating, finding peace while hiking in the mountains, being by the ocean or while she is traveling.
During work hours, Amy is inspired by the passion of her co-workers and the loves watching the journey NCC students go on, from enrollment in their first module to the excitement of their graduation day.