Customer Service Does Matter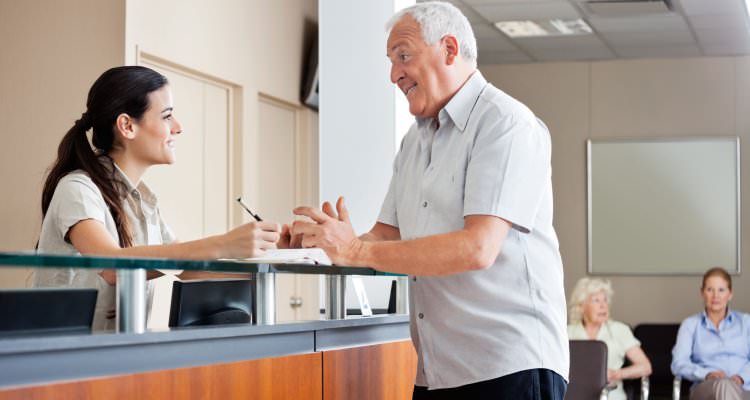 A few days ago, I had a medical appointment which required returning in 48 hours to return some equipment. When I entered the office to return the equipment, I approached the desk and waited to be acknowledged by the front desk MA. The "Hello" or "May I help you?" never came. Instead, a form was quickly produced, highlighted for me to sign and pushed across the counter. I signed it, placed the equipment on the counter and watched as the equipment was retrieved and placed in a bag with a copy of the form I signed. A quick "thank you" was given to which I replied, "sure" and walked away and out the door.
That's it, two words were spoken. Two words. Is this customer service? Is this what the owners of the facility expect? What impact does this have on business? Is this how they were trained? I wondered to myself, "How can this happen?" Must be a rough day up at the front desk I thought but then again I was the only one at the desk and in the waiting area. Could this be a reflection of employee attitude about working at this clinic? Absolutely Could she use a little support from management in completing their jobs? Perhaps. But, as the patient, is that my fault? No, it's not.
Poor customer service is often due to poor training and lack of management. Bringing something like this to the attention of both management and employees may help correct and improve service. There could be a hundred reasons as to why the service is so poor, but none are the fault of the customers. Rude treatment is not acceptable and must be corrected immediately out of respect for the patient and for the good of the healthcare facility.
At Northwest Career College, your training in Medical Assisting, Medical Administrative Assisting and as well as in every other program, includes attention to interaction with patients and clients as well as colleagues. Professionalism and courtesy is a cornerstone of Northwest's culture and philosophy. We invite you to become a part of the Northwest experience. Call us today at 702-254-7577 and stop by to meet me and the entire Northwest Family…we are committed to your new career!