Why Take A CPR Course?
April 19, 2018
502 views
3 min read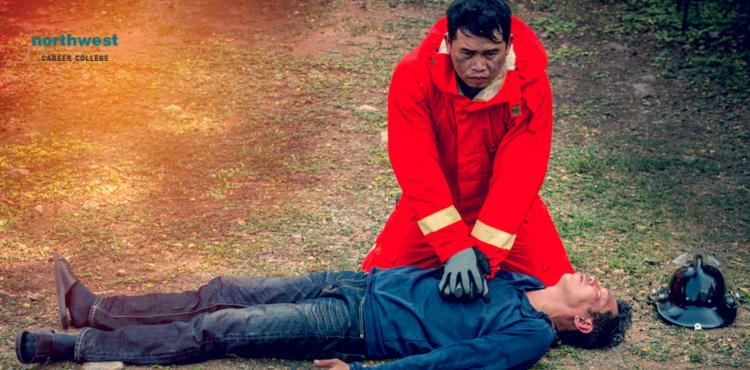 According to the American Heart Association, sudden cardiac arrest is the leading cause of death in adults, with more than 325,000 cases being reported each year. Having someone on hand with a working knowledge of Cardiopulmonary Resuscitation (CPR), can make a significant difference in an emergency situation.
If a trained individual is able to start performing CPR on a victim immediately, the victims chances of survival increase by more than 40%. On the other hand, for every minute treatment is delayed, the victim's chances of survival are reduced by 10%. But the chance to save lives isn't the only reason to take a CPR course, joining one of our courses comes with a range of other benefits, from self-empowerment to better job prospects.
What Are The Benefits?
Saving A Loved One – Four out of every five heart attacks in the U.S. happen at home, meaning the person you are most likely to perform CPR on is someone you are close too. CPR techniques are simple, easy to learn and offer you the chance to help someone you care about be around 40% more likely to survive a heart attack.
Self Empowerment – Many people who have completed a CPR course report a feeling of empowerment and greater confidence. While most of us are willing to provide assistance in emergency situation, many people are held back by the idea that they have nothing to contribute, or they they could potentially make the situation worse. Our CPR courses give you the skills and training needed to confidently contribute in an emergency.
More Effective Assistance – The Department of Health requires that the ambulance service reaches 75% of category A (life-threatening) calls within eight minutes. This means that you might find yourself in position where you will need to provide CPR for the full length of that time. CPR is a physically strenuous activity, having more than one trained person at the site of an emergency means individuals performing CPR can switch in and out, significantly extending the time you can keep attempting to resuscitate a victim.
A Valuable Qualification – The ability to show that you have taken a CPR course is a fantastic way to set yourself apart from other job applicants. Many jobs require CPR certification, and others look favorably upon it. If you are planning on becoming a firefighter, construction worker, electrician, flight attendant lifeguard or even a yoga teacher you need to demonstrate that you have an up to date CPR certificate within 3 months of taking up the position. Although most companies will arrange this training for you, demonstrating that you had the initiative to secure it on your own can really make you stand out from the crowd.
Saving Lives
Here at Northwest Career College we are committed to providing affordable, quality CPR Classes to the Las Vegas community. We pride ourselves on being an American Heart Association (AHA) testing center and we offer Las Vegas CPR classes designed to fit your personal needs and professional schedule. As part of our "student-focussed" approach to education we also off our CPR classes free of charge to all of our students. Call us today on (702) 403-1592 to book your CPR class and become qualified to save a life in just 4 hours!