Why is Phlebotomy Important in Medicine?
December 20, 2019
619 views
3 min read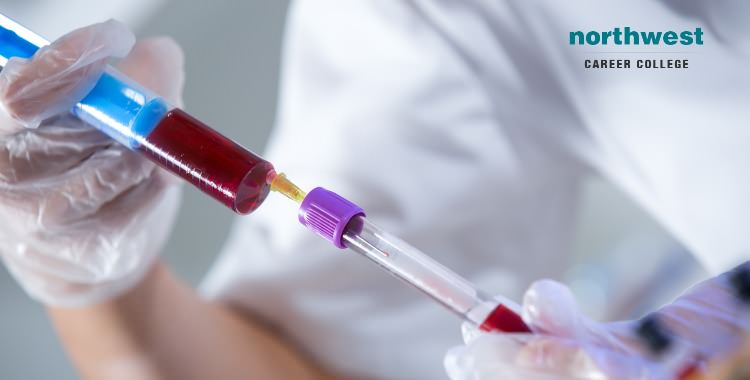 Trained medical technicians who specialize in drawing blood from patients, Phlebotomists are a vital part of modern medicine, drawing vital uncontaminated blood for the blood tests that remain the bedrock of diagnostic science.
If you're considering becoming a phlebotomist, here are some ways in which phlebotomy is crucial in the medical profession.
Why is Phlebotomy Important in Medicine?
Diagnosis and Prediction
The results of blood tests are used in 80% of diagnosis in modern medicine. A huge range of medical issues, such as blood disorders, bacterial infections, viruses, even some types of cancer can be detected through blood tests.
These hugely important tests are useless, however, if the blood is contaminated during the draw, which is why a properly trained and effective phlebotomist is such an important part of the process.
Patient Care
Needle phobia is a fear of medical procedures that involve needles or injections. It is very
common, affecting at least one in 10 people, and is nothing to be ashamed of. Fortunately,
simple exercises and practice can help to overcome it.
Many patients with needle phobia may have had a lot of blood tests or procedures as a child. A
fear of needles and injections often, but not always, results from bad memories of needles
earlier in life.
A well trained and effectively phlebotomist is able to put their patient at ease before drawing blood, demonstrating the method, answering the patient's questions and generally making sure they are as happy as possible with the whole procedure before even producing a needle.
Uncommunicative Patients
Unfortunately, not all patients are able to accurately communicate, or trouble remembering their symptoms. As the US medical system deals with an increasingly aged population, the number of elderly patients who suffer from memory loss or dementia is rising.

Phlebotomy allows healthcare providers to diagnose patients who are in distress but cannot communicate why. This applies as much to patients with mental and physical disabilities that prevent accurate communication with their doctors as it does to geriatric patients.
Neonatal Medicine
Blood tests represent a vital window into the health of both mother and baby during pregnancy. A regular blood test can help to identify potential problems with the mother, such as anemia and gestational diabetes. They can also be used to check a newborn for any potential issues during the first few hours outside the womb.
Learning New And Important Skills
At Northwest Career College, we pride ourselves on providing one of the premier Phlebotomy Schools in Las Vegas. Our phlebotomy students have an 89% national exam pass rate, and you can graduate in as little as three months. Our established seasoned instructors will take you through every aspect of Phlebotomy and Northwest offers day, afternoon and night classes to accommodate your busy Las Vegas work and family schedule. Call us today at (702) 403-1592 to speak to one of our admissions specialists about your new Phlebotomy career.