What jobs can you get with a Medical Administrative Assistant qualification?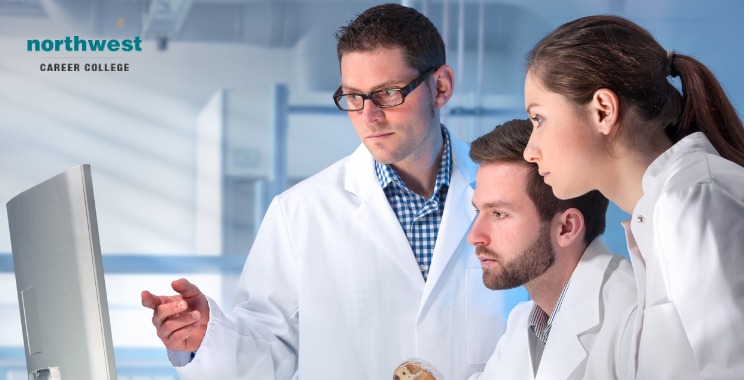 One of the best things about a career-focused qualification like an Associate's Degree in Medical Administrative Assistance is that you aren't restricted to one job option and one job option only.
Some of these jobs might require experience or supplemental qualifications, but they all require a mixture of medical and administrative skills.
With one foot in both the medical and administrative worlds, you have a range of choices you can pursue to find the career best suited to you. In today's article, we'll get showing you some of the roles you can aspire to once you've graduated from our Medical Administrative Assistant School.
Health Information Technician
Health information technicians are responsible for the maintenance and security of patients' health records. As a health information technician, you'll work to code patient information using a variety of classification systems to ensure both accurate billing and the general completeness and accuracy of the patient's personal and health information.  
Health information technicians are also responsible for ensuring that the requested release of any patient data follows the requirements set out by the Health Insurance Portability and Accountability Act of 1996 (HIPAA) to ensure patient confidentiality.
Release of Information Specialist 
The role of the release of information specialist is very similar to the health information technician but slightly more specialized. Release of information (ROI) specialists are specifically responsible for gathering and preparing medical records for release to other physicians, medical offices, or to the patient for personal use.
The preparation and release of medical records are governed both by the Health Insurance Portability and Accountability Act and by local state regulations. It is the job of the ROI specialist to ensure that all of these confidentiality requirements are met before any information is released.
Patient Registrar
A patient registrar is a public-facing role. Serving as a liaison between the patients and medical support staff, the patient registrar records patient data, both clinical and financial. They also prepare medical charts for each new patient visit. 
As part of their duties, especially with smaller healthcare providers, who might not have a release of information specialist or health information technician on staff, patient registrars handle the gathering and proper release of medical records to patients, physicians, and third parties while ensuring all the proper HIPAA and state confidentiality regulations are met.
Health Policy Analyst
Health policy analysts are responsible for the delivery of the underpinning policy that regulates healthcare services at an institutional, local, state, and federal level. 
Health policy analyst roles exist in both the public and private sectors. In the public sector, these healthcare professionals can often be found working to develop new legislation that improves public health. 
In the private sector, health policy analysts work for hospitals, nonprofit organizations, and insurance companies, reviewing internal policies and initiatives from an administrative point of view to eliminate overspending and improve on the healthcare or insurance coverage that these businesses deliver. 
Public Health Data Analyst
Public health data analysts work as part of a medical research team, turning patient data into useable insights that help to drive improvements in how patients are treated. 
The research conducted by public health data analysts helps to identify areas for improvement within the healthcare sector and turns that data into easily understandable presentations that transmit those facts to the people making the investment decisions.
Public health data analysts are most commonly found working for government agencies, private companies, research centers, and hospitals. 
Start Your Career As A Medical Administrative Assistant With Us
Here at Northwest Career College, our student-centered philosophy means that you come first. We offer a flexible schedule so you can care for your family and have a balanced life in Las Vegas while advancing towards your new career. 
We pride ourselves on being the premier Medical Administrative Assistant Schools in Las Vegas and our established, seasoned instructors offer online and on-campus night classes to accommodate your busy work and family schedule. Call us at (702) 403-1592 to speak to one of our admissions assistants about your new medical administrative assisting career.
Written by:
Jenette Ashcraft, N.C.M.A.
Allied Health Department Director
R.M.A. National Education Center