What equipment do you need as a freelance Massage Therapist?
February 9, 2021
164 views
4 min read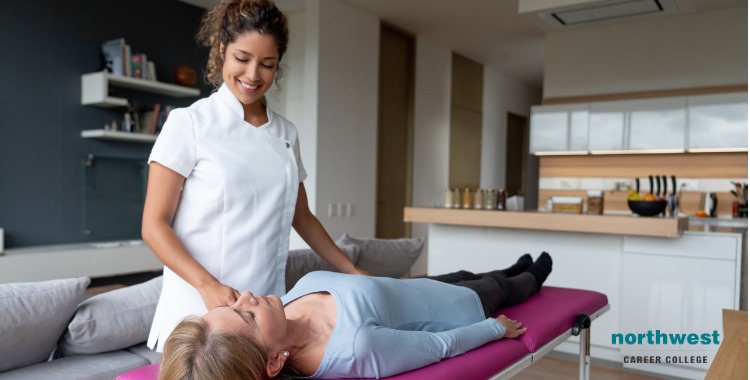 Working as a freelance massage therapist has a huge range of benefits. You can choose your own working hours, your own clients, and you have the flexibility and freedom to choose any place of work you want.
Before you get to work, however, there are certain items that you'll need. In this article, we'll be looking at what equipment you need to set yourself up as a freelance massage therapist.
A Massage Bed
The first, and most obvious, piece of equipment you'll need as a freelance massage therapist is a massage bed. There are a huge number of options to choose from when it comes to massage beds, with different styles and a variety of construction materials available.
When it comes to what your bed is made of, it's best to find a material that suits your situation. A lightweight aluminum or carbon fiber bed might be more suitable if you're working as a mobile therapist traveling to homes or workplaces. It will also be sturdy enough to support the weight of most clients.
Prices also vary depending on the type of bed you've gone for. However, you can expect to pay around $150 up to $300 for a basic model. 
Once you're established, you can look to upgrade your bed. If you have your own facilities, there is a range of electric and hydraulic massage beds on the market, and prices for these could range anywhere between $1000 to $2000.
Massage Mediums
When it comes to massage mediums, it pays to have a range available as specific massage mediums are better suited for certain situations. There there is no absolute 'best' medium.
For example, oil is highly effective at generating heat, while wax offers an increased grip which can give you a higher level of control. 

The most commonly used mediums include oils, creams, lotions, gels, balms, and waxes. There's also the option to use powder, although unlike the other mediums, it's not absorbed into the skin.
Disposable Coach Roll
If you've ever been on a medical examination table, you'll be familiar with disposable coach roll. This roll of hard-wearing paper acts as a barrier between the client and the bed and it can also be used to wipe down surfaces and then disposed of afterward.
An Organization Cart
Nothing streamlines your massage process like having all your mediums, towels, couch roll, bolsters, and all your other accessories to hand. If you're practicing your massage therapy from a single location, then there are a whole range of hobby, office, and even medical carts that will suit your needs.
If you need to be mobile, there are a number of luggage solutions you can use that are designed for long term business travelers. These convert from a storage trolley into a wheeled suitcase for easy transport. 
Join One Of The Best Massage Therapy Schools In Las Vegas Today!
At Northwest Career College, we operate one of the best Massage Therapy Schools in Las Vegas, and our Massage Therapy Course will teach you the skills you'll need to apply the benefits of sports massage. 
The benefits of massage therapy are widely recognized, with employment for massage therapists expected to increase by 22% between 2014-2024, with an average massage therapist earning $39,360 a year. Additionally, many massage therapists maintain active, private practices, increasing both their flexibility and earnings. 
Our massage student clinic is open seven days a week, for both your and your client's convenience, and we offer day and night classes to accommodate your work and family schedules. 
Our instructors are experienced professionals who will prepare you to sit for either the NCBTMB (National Certification Board of Therapeutic Massage) or the MBLEX (Federation of State Massage Therapy Boards) exams. Call us at (702) 403-1592 to speak to one of our enrollment specialists today!