The Evolving Role of Pharmacy Technicians
April 14, 2018
518 views
4 min read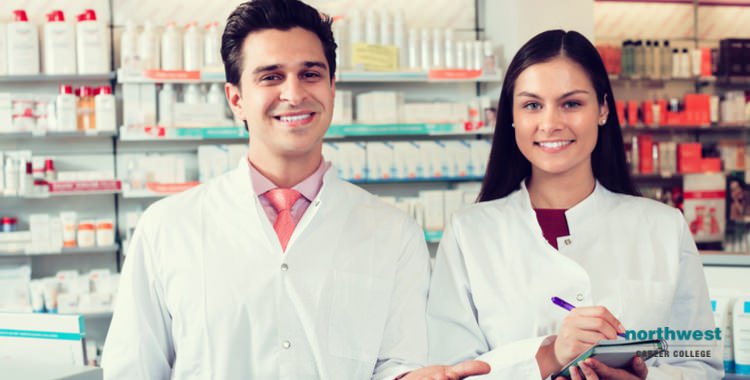 Pharmacy technicians are the backbone of any pharmacy. Instrumental to the successful running of the practice, they support pharmacists in a variety of different roles and across a range of settings. However, because they occupy this supporting role, the position of the pharmacy technician is traditionally seen as one of limited function, serving as clerks or cashiers while the more technical or clinical duties are handled by the pharmacist.
In reality, higher patient volume, and an increasing workload for pharmacists, has necessitated an ongoing change in the responsibilities technician are expected to take on. A growing number of pharmacy technicians are being offered greater on-the-job training opportunities and are undertaking new duties, such as participating in research, assisting in clinical settings, and helping to provide medication therapy management.
Why Is The Role Changing?
Increasing Pressure On Pharmacies – A number of concurrent factors, including an aging population, increased morbidity, new technologies and higher patient expectations, have led to a significant increase in demand for pharmaceutical services, with the number of prescriptions issued having increased by 40% in the last decade.
Changing Expectations – Changing customer expectations, and new technologies, have impacted the way that many pharmacies do business. The value of online prescription medication sales in the U.S. has increased from $160 million to $3.2 billion in the last decade, with many pharmacies offering online and home delivery services. The increased number of prescriptions needing to be filled, due to these new services, has significantly increased the pressure on pharmacists and necessitated a change in the role of the pharmacy technician from a more simplified assistant to a partner in the process of providing patient care.
How Is The Role Changing?
Increasing Responsibilities – A 2018 survey in the Journal of the American Pharmacists Association showed that pharmacy technicians are increasingly being asked to take on advanced responsibilities. These included purchasing or fiscal management, supervisory positions, assistance with medication history, medication therapy management, immunizations, quality improvement, hazardous drug handling, patient assistance programs, education and training, community outreach, drug use evaluation and adverse drug event monitoring.
Greater On-the-job Training Options – To support the increasingly complicated responsibilities that pharmacy technicians are being asked to undertake, on-the-job training opportunities have significantly increased. Over 40% of US pharmacy technician roles surveyed by the Journal of the American Pharmacists Association offered complimentary vocational training courses aimed at preparing pharmacy technicians for advanced responsibilities.
The Benefits For You
Increased Job Satisfaction – One of the primary results of the evolving role of pharmacy technicians is the increased job satisfaction due to enhanced training and responsibilities. In addition to improved efficiency and patient care, surveys by the Journal of the American Pharmacists Association have shown that workplace training increased job satisfaction and led to an increase in confidence of technicians in their knowledge and ability to perform a particular skill.
Better Career Opportunities – The additional training opportunities offered by the evolution of the pharmacy technician role have also opened the door for enhanced career opportunities, with technicians gaining the skills and experience to move on to administrative, clinical, and dispensing functions.
Enhanced Earning Potential – The average wage for a pharmacy technician is $30,920 per annum, with over half earning more than that, according to the US Bureau of Labour Statistics. Salaries are expected to continue an upward swing as pharmacy technicians become more skilled, and demand for technicians grows.
Good Job Security – Because of the increased need for pharmacy technicians, employment opportunities are expected to increase by 10-14% over the next decade, resulting in an additional 47,600 positions becoming available.
As the role of the pharmacy technician evolves, there are greater opportunities for better job satisfaction, better wages, and better career advancement opportunities. Northwest Career College is one of the premier pharmacy technician schools in Las Vegas, and our course provides our students with the skills and training they need to take advantage of those opportunities.
Our experienced instructors offer online and on-campus classes to accommodate your Las Vegas work and family schedule. Once you've achieved your qualification we continue to support you and the commitment of our Career Services Team has led to us having a 100% job placement rate for our pharmacy technician graduates. Call us today at (702) 403-1592 to speak to one of our enrollment specialists.