Purpose of the Criminal Justice System: Examining The Purpose and Process
November 4, 2021
1.2k views
4 min read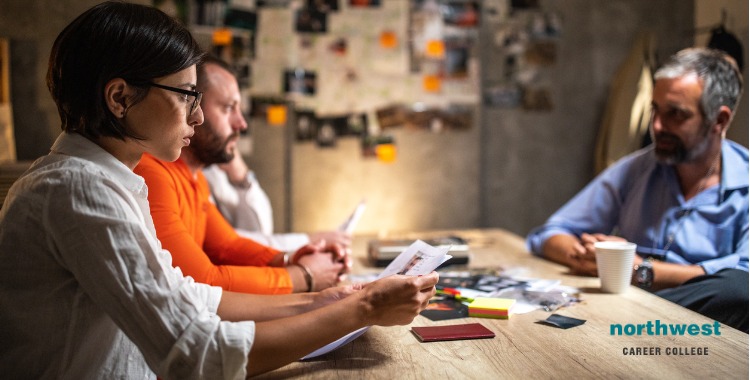 The purpose of the criminal justice system is to protect society, punish offenders and rehabilitate criminals. It does this by following a process where the offender is arrested and tried for what they did wrong.
If found guilty, they are punished with jail time or other punishments such as fines or community service. The offender may also be ordered to go through rehabilitation programs in order to stop them from committing crimes again in the future.
The goal of this article is to examine what the purpose of this system actually is, as well as how it works.
What does 'criminal justice' mean?
The term criminal justice refers to the system of laws, law enforcement agencies, and associated personnel that work together to maintain order in society by identifying criminals who have committed crimes against the state or other citizens.
There are several different criminal justice systems throughout the world. Each one is designed according to what type of government runs it—whether a democracy, monarchy, or dictatorship for example.
Generally, however, they follow very similar steps when dealing with crime: arrest suspects; conduct investigations; bring cases before courts if necessary; pass sentences on convicted offenders, etc.
What is the purpose of the criminal justice system?
The purpose of the criminal justice system is to protect society, punish offenders and rehabilitate criminals. It does this by following a process where the offender is arrested and tried for what they did wrong. If found guilty, they are punished in some way.
People are put into the criminal justice system through what they do—or what is done to them. If someone commits a crime, they may be arrested and put on trial with their fate decided by a judge or jury of their peers (people who committed similar crimes).
Punishment changes depending on what crime has been committed and might involve being sent to jail for several years, being made to pay a fine, or having their driver's license revoked.
The criminal justice system is what makes us feel safe in our own homes and what keeps order in society.
The process that the government follows when dealing with criminals helps keep peace within a community by punishing those who have done wrong while providing rehabilitation so they can become productive.
What career paths are available in the criminal justice system?
There are plenty of careers available in the criminal justice system, especially if you are interested in becoming something that isn't a lawyer. Some of the most common careers in the criminal justice system include:
Law enforcement: police officers, detectives, and deputy sheriffs

Corrections officer: jailers, correctional treatment specialists, and parole or probation officers

Legal support staff members such as paralegals who work with attorneys to help them prepare for what will happen during a trial. They can also be responsible for assisting witnesses when they come in to give their testimony.

Interpreters and translators who work with the court to translate what is being said from one language into another

Clerical staff members such as legal secretaries, bookkeepers, or computer technicians who are responsible for the upkeep of all of the files that are used in a trial. This includes not just what happens during a case but also what happened before it.

As you can see, there are many career paths in the criminal justice system, each with a range of different, but vital, duties, making it an excellent and exciting field in which to work.
Qualifying For Your Future
Gaining a qualification from our Criminal Justice School puts you in an excellent position to access a variety of employment opportunities as you look for one that suits your skills and interests.
At Northwest Career College, our Criminal Justice instructors include licensed, practicing attorneys and degree instructors able to teach, not only the law but also to guide our students in the many ways a criminal justice graduate integrates into a Las Vegas legal profession.
As part of our Criminal Justice Program, you'll visit courts, jails, meditation centers, and more to experience first-hand the law in action, which will make your criminal justice training applicable to the Las Vegas legal system.
Northwest offers a flexible blended program with all criminal justice classes Las Vegas law classes taught on campus by an attorney and general education courses offered online. Our experienced instructors are on-campus to review and support your learning experience at all times.
Call us at (702) 403-1592 to speak to one of our enrollment team about joining our Criminal Justice Program today!