How To A Create Strong LinkedIn Profile For A Healthcare Worker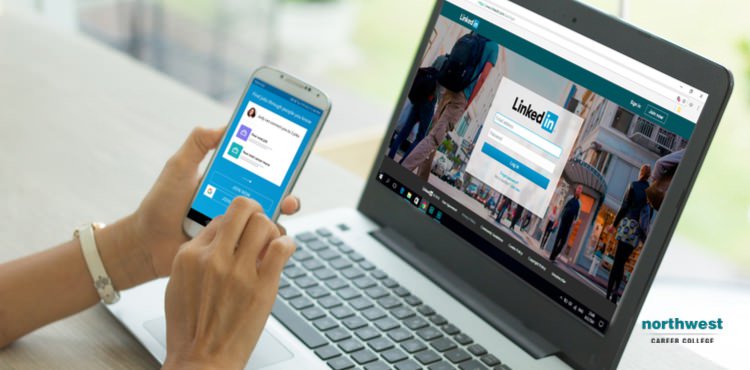 LinkedIn is an amazing tool for finding your dream healthcare position. Not only does it allow you to connect with thousands of potential employers, it also allows you to leverage your social network to find connections with those employers. The trick to using LinkedIn effectively is to make sure you optimize your profile, so that it highlights your strengths and abilities to prospective healthcare employers. To help you find your perfect healthcare position, we've put together some tips on how to strengthen your LinkedIn profile.
Optimizing Your Profile
Include a Photo: Your photo is the first part of your profile that more employers will see, so it your first chance to make a good impression. Make sure your photo looks professional, try to stand against a blank background and wear business attire. A professional business photo might seem like an unnecessary expense, but it will make you stand out from other candidates.
Complete your full Profile: Creating your LinkedIn profile is much like creating a resume, you'll want to fill out all the sections where you think you have skills or abilities to showcase, but keep your most important skills and qualifications near the top. If you are looking for a particular position or a position in a particular industry make sure you state that in your summary.
Shorten your URL: LinkedIn provides you with a custom URL for your profile, but it tends to be overly long. You can customize your URL using the arrow next to the edit button. This arrow allows you to manage your public profile settings and customize your URL. Keeping your URL short makes it neater in appearance and easier to apply to resumes, emails and business cards.
Look at Other Peoples Profiles: If you're struggling with what to include in your profile and how to format it, don't be afraid to look at the profiles of others in your industry for inspiration. One of the best elements of LinkedIn is that is allows you to see how successful people in healthcare advertise themselves.
Include Relevant Keywords: Having relevant keywords to your industry and ideal position in your profile makes it far more likely that you will appear in searches by employers. If you are looking for a particular role, make sure that role is written prominently in your summary.
Qualified For Success
As one of the premier Medical Billing and Coding Schools in Las Vegas, Northwest Career College employs established, seasoned instructors to teach you every aspect of medical billing and coding. Our student-focussed approach puts you first and we offer online and on-campus workshops to accommodate your work and family schedule.
We continue to support our students after they graduate as our experienced Career Services team works with you to help you find the medical billing and coding jobs in Las Vegas. Call us today on (702) 403-1592 to learn more about the exciting opportunities that our Medical Billing and Coding School can offer you!
Written by:
Nancy Ferrante, C.M.B.S.
Medical Billing & Coding Program Chair