How To Work As A Virtual Legal Assistant
August 3, 2021
170 views
3 min read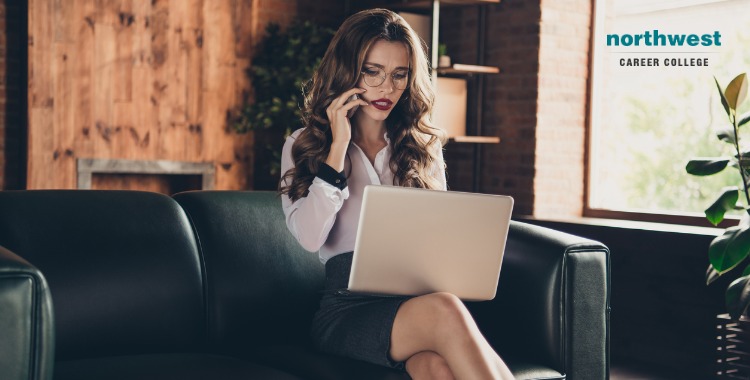 With the new restrictions put in place due to the pandemic more and more people are switching to virtual ways of working. One of the more common virtual positions in the legal profession is that of the virtual legal assistant. In this article, we'll be looking at how the position works.
What Is a Virtual Legal Assistant?
A virtual, or remote, legal assistant can take care of a wide range of routine tasks. These tasks include managing client communication, scheduling appointments, legal research, managing contracts, and accounting.
The only real difference between a virtual legal assistant and standard legal assistant is that virtual legal assistants are normally freelance and do not work in-house.
What Skills and Abilities Does a Virtual Legal Assistant Need?
In order to be a virtual legal assistant you need to be organized and self motivated, but there are a also a range of general skills and abilities that employers look for, including:
Flexibility and adaptability
Writing and communication skills
Project management skills
Experience in your practice area
Special skills in areas like marketing and accounting 
How to Work Effectively as a Virtual Assistant
To avoid miscommunication and disappointments on both sides, be sure to set expectations with your employer, these expectations should include:
Clear and regular communication –

Having clear and regular communication is a top priority. This will help you stay in the loop with project and task updates, and will ensure projects stay on track. If you prefer communicating via email, make that clear. 
The firm's processes and workflows –

Not all law firms work the same way.  To ensure you can seamlessly integrate with your employer's existing processes and workflows, it's always a good idea to have a short onboarding process.
The general management style –

It's always best to understand how your employer will want to manage your workflow. Will you be working mostly independently? How will tasks be delegated to you? Is there a project management system you should use? Understanding this from the start will smooth the working process.
Choosing Your New Career Path
Gaining a qualification from our Legal Assistant School puts you in an excellent position to access a variety of employment opportunities as you look for one that suits your skills and interests. At Northwest Career College, our Legal Assistant instructors include licensed, practicing attorneys and degree instructors able to teach, not only the law but also to guide our students in the many ways a criminal justice graduate integrates into a Las Vegas legal profession.
As part of our Legal Assistant Program, you'll visit courts, jails, meditation centers, and more to experience first-hand the law in action, which will make your criminal justice training applicable to the Las Vegas legal system. 
Northwest offers a flexible blended program with all criminal justice classes Las Vegas law classes taught on campus by an attorney and general education courses offered online. Our experienced instructors are on-campus to review and support your learning experience at all times. 
Call us at (702) 403-1592 to speak to one of our enrollment team about joining our Legal Assistant Program today!