How To Take Better Patient Histories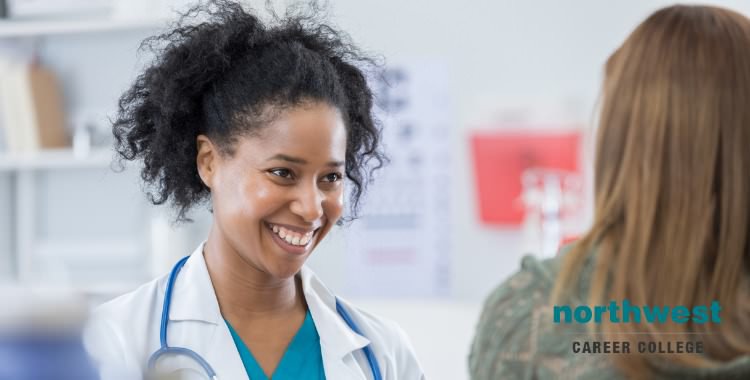 Patient records are a vital part of modern healthcare, providing an invaluable record of the patient's medical history. As a medical assistant, one of your responsibilities will be to create or update patient histories, recording previous illnesses, surgeries and vaccinations. Recording patient histories is normally a straightforward process, generally using a standardised form, but there are always ways to improve that process, making things quicker and easier for both you and the patient. Here are five things you can do to take better patient histories.
1. Build a rapport – The best way to make things easier for both you and the patient, when taking their medical history, is to build up a rapport with them. Open communication puts people at ease and taking the time for a little small talk can help your patients overcome any unease they are feeling and provide you with the answers you need. Ironically, taking the extra time to break the ice can make things faster in the long run, opening a line of communication that enables the quick and efficient exchange of information.
2. Remember the details – Healthcare practices are busy places, and as a staff member you might not have a huge amount of time to collect information from your patient. While this isn't the ideal situation, it is the reality of a busy workplace. Although you might have a dozen other things to do, it is important to remember that the details of a patient's history is incredibly important. Information on recent surgery dates, medications, and allergies are all vital to providing a patient with the best healthcare possible.
3. Follow procedure – There is every possibility that the patient record form you will be using will be a standardised document with a particular procedure for filling it in. It's important that you stick to this procedure. Standardized forms allow back office staff to quickly and efficiently process information, not sticking to procedure could cause errors and delays for the administrative staff.
4. Listen, don't talk – Patients will often want to discuss medical matters with you while you are taking their information and it can be hard not to attempt to put them at ease but addressing their concerns. Rather than offering opinions, it is best to offer neutral responses, acknowledging their concerns but advising them that it would be best to address them with their doctor.
5. Maintain formality – Most people get into the healthcare because they want to care for others and this can lead to you adopting an informal approach to communication in order to reassure people. While this is a skill that can be very useful in certain situations, there are times when a little distance between you and the patient can be helpful. The information you gather from your patient might be sensitive or embarrassing. Maintaining a formal manner when collecting it helps remove any perceived element of judgment or ridicule that your patient might be worried about.
Join One Of The Premier Medical Assistant Schools In Nevada Today!
Here at Northwest Career College, we have a student-focused attitude that prioritizes giving our graduates the training and skillset they'll need to excel as medical assistants. Our established and seasoned instructors work with you, teaching you every aspect of Medical Assistant. We help you build your skills, abilities, and confidence, and we are proud of our 88% national exam pass rate.
If you'd like to learn more about what our medical assistant course can offer you, call one of our enrollment specialists at (702) 403-1592 today. We provide flexible learning, with online and on-campus morning, afternoon and night classes to accommodate your Las Vegas work and family schedule. Once you've graduated, our dedicated and experienced Career Services team will work with you to help you find the best employment opportunities in Las Vegas. Call us now on (702) 403-1592 to start your journey!
Written by:
Amanda Beardsley, C.M.A.
Medical Assistant Program Chair