How to Choose The Right Trade School For Your New Career?
April 29, 2023
617 views
5 min read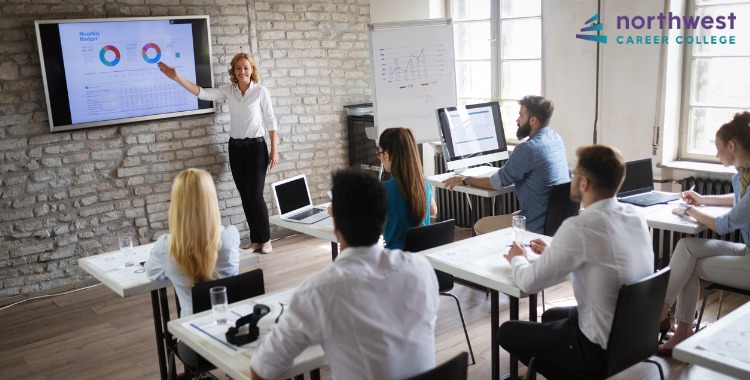 Are you considering changing your career path but don't know where to start? A great place to begin is by attending trade school.
With so many options, deciding which institute is right for you can be overwhelming. You need a program to provide the necessary training and knowledge to succeed in your chosen field.
To help make the process easier, here are some key factors you should consider as you choose a trade school that will give you the best chance at success in your new career.

Research the Different Types of Trade Schools
Trade schools are an excellent option for those who want to pursue a hands-on career without incurring the debt of a traditional four-year college. From paralegals to phlebotomists, a variety of trade schools offer specialized training in various fields.
Focusing on practical skills, vocational education, and training provides students with the necessary tools and knowledge to succeed in their chosen careers. Whether you're looking to start a new job or improve your existing skills, researching the different types of trade schools is the first step towards achieving your goals.
Choosing a school that aligns with your interests and career aspirations is essential, so take some time to evaluate your options carefully. Doing so will make you one step closer to a fulfilling and successful career.

Consider the Length of Your Program
When choosing vocational education and training, the time it takes to complete is crucial. Whether you're looking to jumpstart your career, gain new skills, or pursue a specific passion, the amount of time you're willing to commit will impact your decision.
However, it's essential to remember that more extended trade school programs may not equate to more in-depth knowledge or qualifications. Conversely, shorter programs may provide intensive learning and hands-on experience in a specific field or skill set.
Ultimately, the length of your program should align with your goals and expectations, and careful consideration can lead you to success in your chosen field.

Research Financial Aid Opportunities
As you start your journey toward vocational education, it's essential to understand the financial commitment that comes with it. However, with the help of financial aid opportunities, you can pursue your dreams without breaking the bank.
Moreover, financial aid can come in many forms – from scholarships and grants to student loans – and each has its requirements and benefits. It's important to start researching financial aid opportunities early to take advantage of as many as possible.
Many organizations, colleges, and universities have financial aid programs, so broaden your search to increase your chances of success. Remember, while the process can be daunting, resources and organizations are available to help you navigate the financial aid process and make your dreams a reality!

Ask For Recommendations From Former Students
Asking for recommendations from former students can be a valuable resource in making important decisions about your vocational education.
Not only can they provide insights into the overall experience of a particular program, but they can also offer advice on specific courses and professors. By reaching out to these individuals, you can better understand what to expect and how to best prepare for your academic journey.
It is essential to approach this task seriously, as the information gathered can significantly impact your future endeavors. Don't hesitate to ask and take advantage of the knowledge that those who have come before you can provide.

Look At Reviews and Testimonials
When choosing a vocational education program, it is important to read reviews and testimonials from current and former students. These can provide valuable information on the overall effectiveness of the program and its faculty.
They can give insight into the quality of instruction, what classes are offered, and which ones have had successful outcomes or not.

Seek Advice From Professionals
It is also beneficial to seek advice from professionals in your desired career field. They can provide valuable insight into what programs may be best for you, as well as guidance and mentorship on the path to achieving your goals.
By asking questions and networking with professionals, you can better understand the various career paths that may be available to you and the best ways to pursue them.



Make Sure The Trade School Has a Good Reputation in Your Field
Once you have narrowed down your choices, it is essential to do your research into the quality of each trade school. A good reputation in the field can make all the difference when looking for a job after graduation.
Look for reviews and ratings from past students or employers who have had experiences with the program in order to get an idea of what it's like. You can also try to find out how long the program has been around, its accreditation status, and any awards it may have won in your field.
Northwest Career College is proud to be a top trade school in Las Vegas, NV, with many years of experience and a team of dedicated instructors.
We have been nationally recognized for our commitment to providing quality education and training programs that help students build the skills needed to succeed in their chosen fields.
Our hands-on approach allows our students to get the most out of their classes, and our instructors are highly qualified in their respective fields.
We also offer a number of flexible options for those who need to balance their studies with the demands of life or family obligations.
Contact us today to speak to our admission experts about our range of vocational programs and how they can help you build and new career!