How Healthcare Became a Target for Hackers
Medical Billing and Coding
April 16, 2019
452 views
5 min read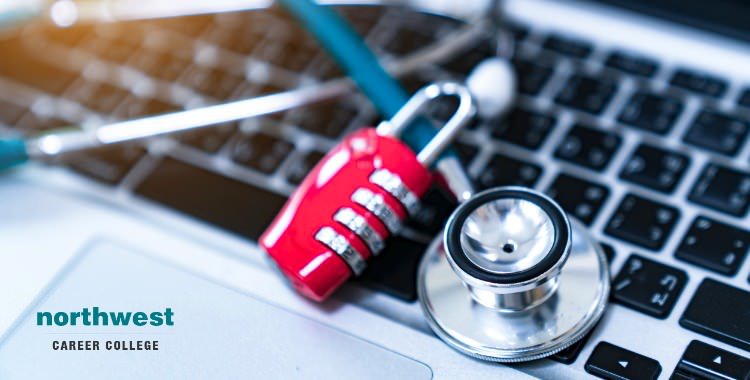 Over the last 10 years, more than one thousand health care organizations have experienced directed cyber attacks that resulted in network breaches, causing unbelievable amounts of protected health data to be compromised.
Attacking the vulnerable networks of health care providers has become an alarming trend among hackers because Health care facilities carry sensitive reserves of personal data files across the board. Unfortunately, this kind of sensitive information has almost limitless criminal potential, making healthcare providers an increasingly prime target for cybercriminals.
What Are the Hackers Stealing?
Healthcare provider store a range of sensitive information, from social security numbers to home addresses. This means that, not only can hackers can wreak havoc on an organization with little more than a couple of keystrokes, but the effects can be felt long after the attack, as the stolen information is used in credit card scams and identity theft.
Is the Problem Really That Bad?
Unfortunately, the problem is both bad and growing worse. An estimated 89% of health care organizations in the US have already experienced a breach or some kind of directed cyber attack over the course of their time in operation, resulting in 33% of Americans experiencing data breaches as patients.
According to research by Accenture, between 2015 and 2019, it is estimated that 25-million Americans will have their data stolen when their health care provider is attacked by cybercriminals.
An estimated 76% of Americans are already concerned about their medical and personal data being targeted by hackers and their worries and being worsed by repeated attacks and security breaches of large healthcare providers. In 2017, Anthem alone reported a breach of 78,800,000 records and Premera was also the victim of an 11,000,000-record breach.
How Are The Data Breaches Occurring?
One of the most common causes of breaches for healthcare suppliers is human error. Workers who use unauthorized cloud-based apps, weak passwords, shared passwords between healthcare providers, stolen backup discs and poorly protected servers can ll leave a patient's personal information open to attack.
142 instances of health care data breaches were reported to the Department of Health and Human Services for the year 2016. Overall, over 500 records were involved in these recent hacks. 78% of these breaches were related to loss or theft. 63% were a result of improper disposal. 60% of breaches were due to hacking and only 6% were a result of unauthorized access.
Malware and DDOS attacks have become commonplace and remain a real concern for healthcare providers. However, the most problematic issue to have risen in recent years is the increased use of ransomware.
Ransomware Is a Growing Problem
Ransomware works by encrypting, files, directories, and even whole servers, which your healthcare provider then has to pay to unencrypt or simply delete all their vital patient data, wich is often simply not an option.
Ransomware is most often installed after a phishing attack. A phishing attack occurs when a tainted email is sent to hundreds of hospitals, health care facilities and employees at once. It only takes one employee clicking on the link or attachment on this email to infect an entire healthcare organization.
Preventing and Reporting Breaches
With the rise of hacking attempts on healthcare providers, both the government and private companies are taking steps to up their security measure and but in place a method for reporting breaches.
The Health Insurance Portability and Accountability Act recently adopted the "Breach Notification Rule" as a means to help protect patients make healthcare organizations more accountable for the security of their stored data. HIPAA (Health Insurance Portability and Accountability Act of 1996) now requires that a health care provider disclose the knowledge of a breach to their patients.
Preventing security breaches in the first place means healthcare providers will need to improve their security and constantly evolve to meet the changing tactics of cybercriminals.
Steps like enabling only authorized employees like doctors or nurses from accessing personal data, changing access codes and passwords often to improve security, and encrypting data, so that it will only become readable once an authorized user enters a pin number or passcode, can also go a long way to prevent information from falling into the wrong hands.
A Vital Part Of The Healthcare Cycle
Taken together, medical coding and billing form a link between patients, healthcare providers, and insurance companies. As a medical biller or coder, you'll need to be accurate, detail oriented and well organized as you'll be a vital part of any healthcare provider's staff.
As one of the premier Medical Billing and Coding Schools in Las Vegas, Northwest Career College employs established, seasoned instructors to teach you every aspect of medical billing and coding. Our student-focused approach puts you first and we offer online and on-campus workshops to accommodate your work and family schedule.
We continue to support our students after they graduate as our experienced Career Services team works with you to help you find the medical billing and coding jobs in Las Vegas. Call us today on (702) 403-1592 to learn more about the exciting opportunities that our Medical Billing and Coding School can offer you!