Highest Paid Healthcare Administration Jobs In The United States
Healthcare Administration
January 29, 2023
358 views
6 min read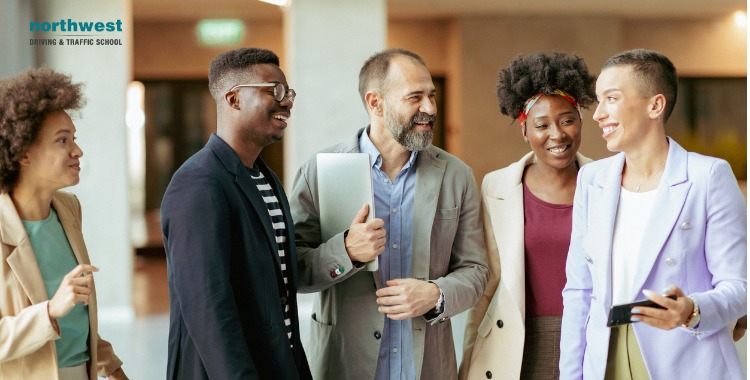 The healthcare industry is one of the fastest growing industries in the United States, and with that growth comes a demand for highly skilled and qualified healthcare administrators. As a healthcare administrator, you will be responsible for overseeing the daily operations of a hospital or medical facility.
With the right training and experience, you can command a high salary in this ever-growing field. Here are some of the highest-paid healthcare administration jobs in the United States.
Job descriptions for the top three highest-paying healthcare administration jobs in the United States
Healthcare administration is an incredibly rewarding profession in the United States, with some of the highest paying healthcare jobs available. Three of those jobs include Health and Medical Services Manager, Physician Executive, and Chief Nursing Officer.
The duties for each of these jobs differ slightly, but they all involve a great deal of oversight, data organization, and management experience. Health and Medical Services Managers are in charge of coordinating medical services across departments within a hospital and typically need to have a great deal of organizational skills.
Physician Executives run daily operations at hospitals as well as other clinical settings, making sure all employees adhere to regulations while focusing on patient's care experiences. Last but not least, Chief Nursing Officers are responsible for managing other nurses while minimizing medical errors and encouraging quality patient care.
These three positions offer an immense amount of responsibility along with highly competitive salaries that reflect their importance in the healthcare industry.
The average salary for each position
Health and Medical Services Managers, Physician Executives, and Chief Nursing Officers are key figures in any medical institution. These positions come with great responsibility but also high salaries that reflect the importance of their roles.
Health and Medical Services Managers generally have an annual salary around $115,000, while Physician Executives can expect to make around $250,000 per annum. For those individuals holding the high rank of Chief Nursing Officer, the typical annual salary lies between $140-200,000.
While remunerations may vary depending on experience or location, these numbers provide an indication of what one can typically expect to earn when taking up these highly sought after medical positions.
The education and experience required for each job
Health and medical services management positions like a Health and Medical Services Manager, Physician Executive, and Chief Nursing Officer are significant roles in health care that require advanced training and expertise.
These professionals must have typically earned at least a Master's degree in an area such as Health Administration or Health Care Management, paving the way for them to pursue the multiple years of related experience necessary for competency in these specialties.
Furthermore, Health and Medical Services Managers often need to obtain additional certifications within their field as well. Since health care changes rapidly and continuously, these professionals must also stay abreast of current developments in order to remain successful.
Thus, it is obvious that the education and experience level required for each job is high; however, this level of commitment yields great rewards as well.
The duties and responsibilities of each job
Health and medical services managers work in a variety of settings to coordinate healthcare operations and ensure that services are provided efficiently. In many organizations, the job responsibilities of Health and Medical Services Managers overlap with those of a Physician Executive or Chief Nursing Officer.
Health and Medical Services Managers are responsible for assessing the needs of their healthcare organization, developing guidelines for care delivery, providing administrative support, establishing quality control initiatives, hiring staff, overseeing budgets, and controlling expenditures.
They also evaluate medical information systems and manage data collection efforts to increase efficiency; develop customer service programs; comply with government regulations; and participate in meetings related to policy development and other Health and Medical services management topics.
They must remain knowledgeable about current healthcare developments so they can apply them to their work. Health and Medical Services Managers must be highly organized individuals who have a deep understanding of the healthcare system as well as a knack for problem-solving.
The benefits of working in healthcare administration
Working in healthcare administration is a highly rewarding and empowering experience. From managing the finances of a hospital to developing policies that affect the lives of countless people, healthcare administrators are essential in order to keep the healthcare industry running smoothly.
In this role, one must have strong attention to detail, organizational skills, and an aptitude to multi-task while keeping patient care as a priority. The ultimate reward of this career path lies in recognizing the impact that you can have on the well-being of your fellow community members. Working in healthcare administration allows you to do just that.
The challenges of working in healthcare administration
Working in healthcare administration can be a challenging yet highly rewarding job. Aspiring healthcare administrators must have a deep knowledge of relevant medical and administrative procedures, as well as the qualities of an effective manager, such as strong communication and organization skills.
Additionally, the demands placed on healthcare administrators may include solving complicated ethical issues and staying abreast of the most up-to-date regulatory standards in the system. In short, this career requires extraordinary skills that are both technical and interpersonal in nature.
Despite these challenges, healthcare administrators play an important role in ensuring our access to quality and safe care, more than making it worth the effort.

Start your new career in healthcare administration
A career in healthcare administration can be extremely rewarding, both financially and emotionally. If you have a passion for helping others and want to work in a fast-paced and ever-changing environment, then a job in healthcare administration might be right for you.
Do some research to see if any of the above positions interest you and find out what education and experience requirements they have. Then contact us at Northwest Career College to learn more about our Healthcare Administration Program, which will help you get on the path to your dream job!

Start your new Health Administration career here at NCC
Here at NCC, we offer an Associate's Degree in Health Administration, which can be completed in as little as one year. The course focuses on the practical side of health administration and prepares you for your future career within this field.
Our Health Administration instructors have experienced professionals who work in the field and bring their industry experience into the classroom.
Our goal is to provide you with a broad knowledge of health administration that can be applied immediately upon graduation or later as your career progresses.
To start your new rewarding career in health administration, call us today at (702) 403-1592.