From Student To Pharmacy Technician: How NCC Can Help You Make The Transition
October 11, 2022
449 views
4 min read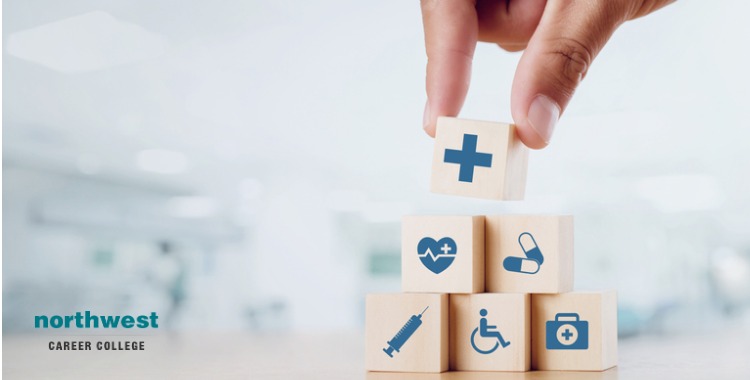 Are you looking for a new and exciting career? Are you interested in the medical field but don't know where to start?
If so, then becoming a pharmacy technician may be the perfect choice for you! Pharmacy technicians play an important role in the healthcare industry, and with the right training and qualifications, you can have a rewarding career working in pharmacies across the country.
In this article, we will discuss how to become a pharmacy technician and how NCC can help you get started on your new career path.
What is a pharmacy tech?
A pharmacy technician is a healthcare professional who works under the supervision of a licensed pharmacist to dispense medication and provide customer service in a pharmacy setting.
Pharmacy technicians typically have completed a formal training program and must pass a national certification exam before they can begin working. In some states, they may also be required to obtain a state-specific license.
What are the responsibilities of a pharmacy tech?
The primary responsibility of a pharmacy technician is to assist the pharmacist in filling prescriptions and providing customer service. They may also be responsible for answering phones, stocking shelves, and taking inventory.
In some cases, they may also be involved in preparing medications or assisting with insurance claims.
With the expansion of pharmacy services, technicians are increasingly being asked to perform more complex tasks such as medication therapy management and providing immunizations.
What are the benefits of qualifying as a pharmacy technician?
There are many benefits to qualifying as a pharmacy technician. Perhaps the most obvious is the potential for increased earnings. According to the Bureau of Labor Statistics, the median annual wage for pharmacy technicians was $37,700 in May 2016.
This is significantly higher than the median annual wage for all occupations, which was $32,700 in May 2016. In addition to increased earnings, becoming a pharmacy technician can also lead to improved job security and opportunities for career advancement.
Since pharmacy technicians can work in a range of settings, from hospitals to community pharmacies, there is also a good deal of flexibility in terms of where you can work.
So if you're thinking about making a career change and becoming a pharmacy technician, know that NCC can help you get the right qualification! We offer a variety of programs that will give you the skills and knowledge you need to succeed in this growing field.
To learn more about our programs, visit our website or contact us today. We'd be happy to answer any questions you have!

How can NCC help you become a pharmacy technician?
NCC offers a variety of programs that can help you become a certified pharmacy technician. Our Pharmacy Technician Program is accredited by the American Society of Health-System Pharmacists (ASHP).
The program includes online coursework, as well as hands-on training in a community pharmacy setting. Upon completion of the program, students will be prepared to take the national certification exam.
In addition, our career services team can help you with job placement assistance and interview preparation.
If you're interested in becoming a pharmacy technician, contact us today to learn more about our program and how we can help you make the transition.
Start your new career as a Pharmacy Technician now!
Northwest Career College is a vocational training institute, which offer pharmacy technician course in Las Vegas. Our course provides our students with the skills and training they need to take advantage of the growing need for pharmacy technicians.
Our experienced instructors offer online and on-campus classes to accommodate your Las Vegas work and family schedule.
Once you've graduated, we continue to support you, and the commitment of our Career Services Team has led to us having a 100% job placement rate for our pharmacy technician graduates. Call us today at (702) 403-1592 to speak to one of our enrollment specialists.