Deep Tissue Massage for Everyone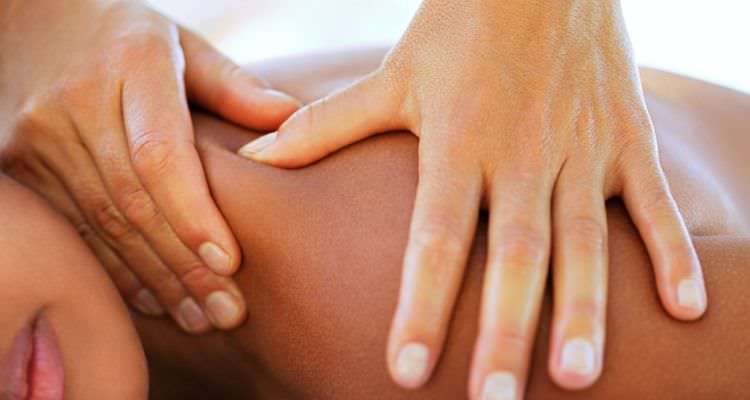 No Pain, No Gain? No way! Deep Tissue Massage for Everyone
Deep tissue massage is a technique that focuses primarily on the deeper layers of muscles and the fascia. Sometimes this technique involves the therapist using firmer pressure in order to reach these key areas and get them to release, which is why this particular massage is oftentimes recommended for people who are comfortable with a slightly more intense touch.
However, deep tissue massage can also refer to gentle yet sustained pressure targeting the myofascial layer. The belief that deep pressure equals pain is a myth; however, the benefits of deep tissue massage are beyond question.
Deep tissue massage offers stress relief
When a client feels stressed out due to demands at work, home, or both, deep tissue massage can help ease this stress in a healthy manner.
Deep tissue massage eases pain
Deep tissue massage may be able to lessen pain. For example, research published in an April 2014 issue of "Manual Therapy" found that deep tissue massage to posterior calf muscles, along with self-stretching exercises, helped reduce participants' pain associated with plantar fasciitis. Deep tissue massage can be used for other conditions as well, such as fibromyalgia, tennis elbow, or low-back pain, potentially providing some much-needed relief.
Deep tissue massage makes movement easier
Scar tissue forms when an area of the body is injured and heals. Although the most common scars are those that result from a visible cut, sometimes they occur deeper in the body, such as when you damage muscles, ligaments or tendons. It is this type of scarring that deep tissue massage can help resolve, making it easier to move and promoting greater range of motion.
As with any body therapy, a complete health history must be discussed with your therapist including any accidents, surgeries and injuries. Always keep communication open with your therapist during your session, especially if the pressure is too deep.