Budgeting Your Title IV Funding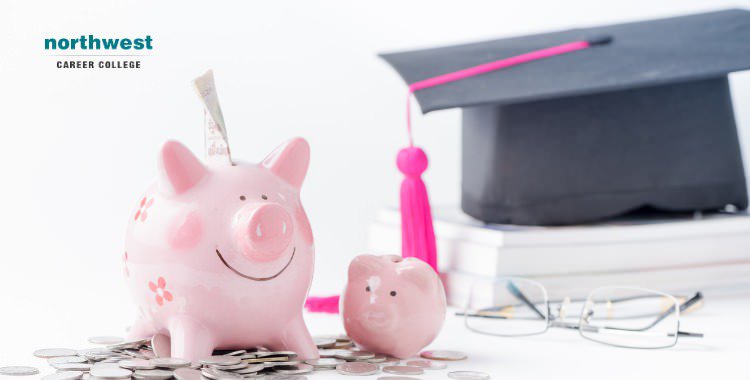 It might not be the most exciting thing about going to college, but sorting out your budget needs to be one of the first things you do. Having enough money will make or break your time at college and making a proper budget for your federal aim money can stop you from running into financial difficulties later.
Every decent financial plan has three stages:
1. Look at how much cash you'll have coming in.
2. Work out how much money you'll have going out.
3. Then subtract your outgoings from your income and divide it by the number of weeks there are during a term. Once you've done this, you'll have an idea of how much you'll have to live off week by week.
4.When making a budget it's easy to forget some of the things you could end up spending your money on each week and each term. To help you out we've thought of possible incomings and outgoings to get you started:
Calculating Your Money Coming In
Money coming in should be easy to work out and realistically will be a much shorter list than that going out. The sort of money you might have coming in is:
● Title IV Funding
● Any grants, bursaries, sponsorships or scholarships you're eligible for
● Any cash from your parents or family
● Any work income
● Any savings you're planning to use while attending
● If you open a student bank account, which you'll need to do, you'll also potentially have access to have an overdraft as a buffer.
Calculating Your Money Going Out
The possible money you could have going out is more complicated and will be different based on, for example, whether you're in on-campus accommodation in your first year, or have a car with you at college. If you do have a vehicle, you're going to have to think about fuel and maintenance costs. To help out, we've divided it into categories to include all possible outgoings. Just include the ones that apply to you in your budget plan.
College:
● Tuition fees
● Accommodation fees
● Course supplies
Household bills:
● Contents insurance
● Gas/electricity/water
● Broadband
● Mobile phone
● Food shopping
Travel:
● Rail/bus/subway/coach
● Petrol
● Car insurance and tax
● Fuel
● Car maintenance
● Breakdown cover
Little extras:
● Drinking and eating out
● Hobbies
● Clothes
● Tickets
● Books and magazines
● Gym/fitness
● Haircuts
Big extras:
● Christmas
● Holidays
● Festivals
● Birthdays
● Large one-off purchases, eg, bike, laptop, car
Putting it Together
Once you have your list of income and outgoings, you can work out your weekly spending limit by subtracting your outgoings from your income and dividing it by the number of weeks you expect to spend at college.
Once you have figured out your week by week spending limit, it is crucial that you try your best not to overspend. Having a well thought out budget in place means you don't have to worry about your financial security and can concentrate on your lessons.
How Do I Apply For Title IV Federal Student Aid?
First, just complete the Free Application for Federal Student Aid (FAFSA). You can find a copy of FAFSA form, and a guide to completing it, on the Federal Student Aid website. www.FAFSA.ed.gov. You can also fill the FAFSA out online here. Please make sure you enter our school code: 038385. This allows your records to be sent directly to our Financial Aid office so that when you visit the campus, our FA officers can discuss your financial aid package with you in person.
Financial Aid At Northwest Career College
Here at Northwest Career College, we have Financial Aid Officers on staff that can help determine the best financing option for you. To best support our students we offer a range of financial aid including the Pell Grant, Subsidized Loans, Unsubsidized Loans, and Parent Plus Loans. Call us today at (702) 403-1592 to speak with one of our experienced Financial Aid Officers who will help find the best financial support options for you.
Written by:
Dr. Stephanie Kenny,
Chief Financial Officer