Becoming a Medical Assistant: frequently asked questions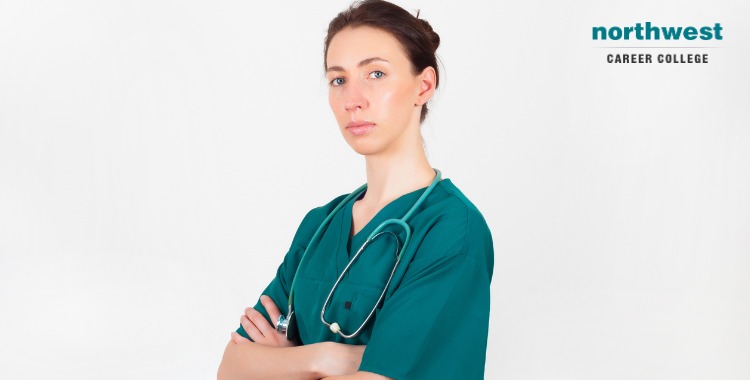 As the U.S healthcare sector expands in response to both a growing and aging population, the demand for qualified medical assistants is booming. That demand has the added benefits of creating job security, better pay, and better working conditions for new medical assistants. 
So, if you're considering qualifying into a healthcare role, or making a career change, here are the answers to some of the most frequently asked questions about becoming a medical assistant?
How Much Does a Medical Assistant Get Paid?
How much you can get paid as a medical assistant depends on the qualifications you have and the amount of experience you have in the role. 
The U.S. Bureau of Labor Statistics puts the average pay for a medical assistant at $33,610 per year. In Nevada, that average wage is slightly higher at $37,318.
The starting wage for a new medical assistant is around $32,752 and the top end of the salary range is around $43,009.
Is Being a Medical Assistant a Good Career?
The simple answer to this is yes. Working as a medical assistant offers a whole range of benefits. The growing demand for qualified medical assistants will create an additional 139,200 positions over the next ten years, with a job growth rate of 19 percent. 
That growth rate is much faster than nearly all other job growth rates in the U.S, giving the role excellent job security.
Medical assistants also report some of the highest levels of job satisfaction. This satisfaction is derived from the fact that the role allows you to help people every day, making a real difference in people's lives.
How Long Is Medical Assistant Training?
When you join our Medical Assistant School here at Northwest, our focus on giving you the most effective education you can get. However, we also know you're ready and excited to get out into the job market and start your new career.
To help you get that start as quickly as possible, you can complete your training with us in as little and nine months!

All our medical assisting courses include an externship, to give you that hands-on experience of the workplace that employers value so much. Our dedicated Career Services Team will also work with you after you've graduated, helping you find the perfect job in the Nevada healthcare system. 
Start Your Career In Medical Assisting Today!
Here at Northwest Career College, we have a student-focused attitude that prioritizes giving our graduates the training and skillset they'll need to excel as medical assistants. 
Our established and seasoned instructors work with you, teaching you every aspect of Medical Assisting.
If you'd like to learn more about what our medical assistant course can offer you, call one of our enrollment specialists at (702) 403-1592 today. We provide flexible learning, with online and on-campus morning, afternoon, and night classes to accommodate your Las Vegas work and family schedule. 
Once you've graduated, our dedicated and experienced Career Services team will work with you to help you find the best employment opportunities in Las Vegas. Call us now on (702) 403-1592 to start your journey!
Written by:
Amanda Beardsley, C.M.A.
Medical Assisting Program Chair