What Makes a Good Legal Secretary?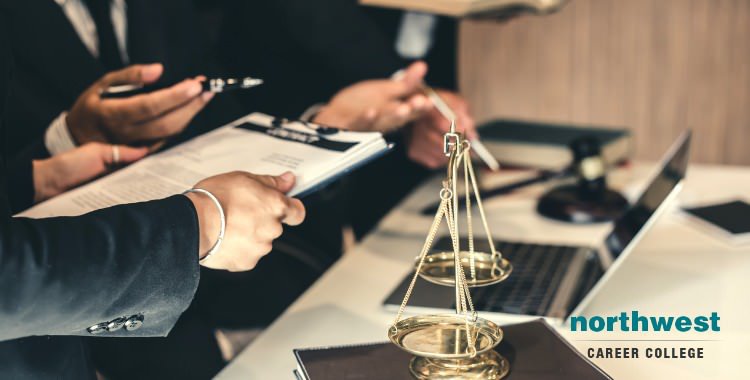 The position of legal secretary or legal assistant is an important one in any law firm and the role can be quite difficult to access without certain skills or experience. In this article, we will be looking at what skillsets employers look for in a good Legal Secretary and what skills you can transfer over from previous roles.
What You Need to Be Good Legal Secretary
The duties of a legal secretary include a mixture of administrative work and a good understanding of the law. Most law firms will want an individual with relevant education and a genuine interest in law and, as a legal assistant, your understanding of the law and the lawyer's needs are critical. 
That's why, at Northwest Career College, your legal assistant instructors are comprised of experienced legal professionals including attorneys, paralegals and seasoned specialists able not only to teach you the law but also to guide you as to the many ways a legal assistant integrates into a Las Vegas law practice.
Because of the administrative portion of a legal secretary's responsibilities, a specific skill that many law firms look for is audio/copy typing and a typing speed of between 50 and 70 words per minute. 
Alongside this, the ability to track changing and formatting of documents, the ability to use PowerPoint, Word, and Excel, and knowledge of specific practice areas, such as Private Client, Financial Service, Property, Litigation, Corporate, and Construction are also beneficial.
Our Legal Assistant program is designed to qualify our graduates to pursue a career in law including employment at Nevada law firms; Nevada governmental entities; and professional businesses including real estate, mortgage, banking, and insurance. 
That is why your Legal Assistant Training coursework will provide you with training in the skills listed about and prepare you to think critically and act ethically within the local and national norms of professional conduct. 
In addition to the academic and hands-on training, Legal Assistant students travel through the valley for a variety of informative and interactive field trips, visiting courts, jails, meditation centers and more to experience first-hand the law in action which will make your Legal Assistant training applicable to the Las Vegas legal system.
Qualifying For Your Future
Gaining a qualification from our Criminal Justice School puts you in an excellent position to access a variety of employment opportunities as you look for one that suits your skills and interests. At Northwest Career College, our Criminal Justice instructors include licensed, practicing attorneys and degree instructors able to teach, not only the law but also to guide our students in the many ways a criminal justice graduate integrates into a Las Vegas legal profession.
As part of our Criminal Justice Program, you'll visit courts, jails, meditation centers and more to experience first-hand the law in action which will make your criminal justice training applicable to the Las Vegas legal system. Northwest offers a flexible blended program with all criminal justice classes Las Vegas law classes taught on campus by an attorney and general education courses offered online. Our experienced instructors are on-campus to review and support your learning experience at all times. 
Call us at (702) 403-1592 to speak to one of our enrollment team about joining our Criminal Justice Program today!
Written by:
Lisa Myers, J.D., L.L.M.
Legal Studies Department Director
J.D. L.L.M. Campbell Univer