5 Way To Stand Out As A Dental Assistant
October 30, 2018
493 views
3 min read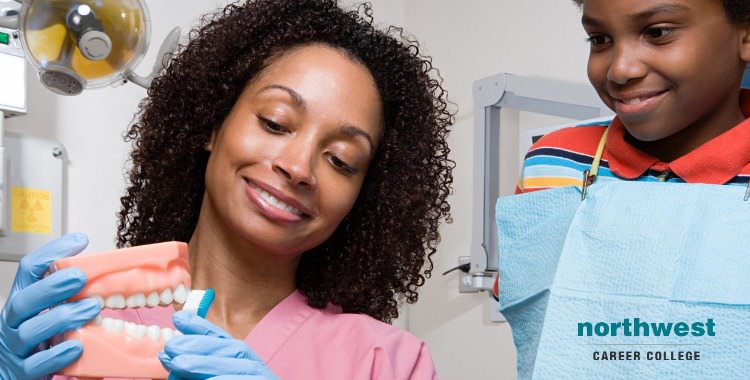 The key to advancing your career as a dental assistant, accessing better job opportunities and improving your wage, is to find a way to stand out from those around you. By employing your skills, education and personal abilities you can differentiate yourself from other applicants and ensure that your name is first on the list for new positions and career advancement. To help you achieve this, we've put together five ways you can stand out as a dental assistant.
1. Put in the hard work – Perhaps the easiest way to differentiate yourself from the people around you, is to have a reputation as the person that goes the extra mile, but you can only gain that reputation by putting in the hours to build it. In a dental practice there is nearly always something that needs doing or a colleague that would benefit from a helping hand. Putting in the work in the short term builds positive working relationships and a reputation as a hard worker can do wonders for your career prospects.
2. Volunteer – The average dental assistant works long hours, so not many think of volunteering as well. This means that volunteering experience in a relevant area can really help to set your resume apart if you are applying for new positions. Volunteers often experience greater job satisfaction as a result of their volunteer work, so it's a chance for you to move your own working life as well.
3. Continue your education – Like most fields of medicine, dentistry rarely stands still and there is always a new technique or disruptive technology that you could be being educated about. Take full advantage of any educational opportunities offered to you by your employers and seek out your own training courses to widen your skill-set and set yourself apart from other dental assistants.
4. Build your interpersonal skills – Interacting with patients is a large part of a dental assistants day to day working life, and an opportunity to differentiate yourself. If you can use your interpersonal skills to build relationships with patients, going the extra mile to ensure they receive the best care possible, then their feedback will help to set you apart.
5. Be a team player – While being a team player might seem at odds to the idea of standing out, your colleagues at your dental practice are in a position to provide positive feedback about you that can help you advance your career. Take every opportunity you can to help your team and not only will your practice run better, but the person you help might be in a position to ensure your advancement in the future.
Join One Of The Best Dental Assistant Training Schools In Las Vegas
Here at Northwest Career College we firmly believe that learning is a process that continues on the job. Our Dental Assistant Training Course gives you all the key skills and experience you'll need to find the best dental assisting employment opportunity in Las Vegas. Our Dental Assistant School offers morning, afternoon and night classes to accommodate your busy work and family schedule and our established, seasoned instructors have helped our students achieve a 91% national exam pass rate. Call us at (702) 403-1592 to speak to one of our admissions assistants about your new dental assisting career.