2023 Sees a Sharp Rise in Demand for IT Technicians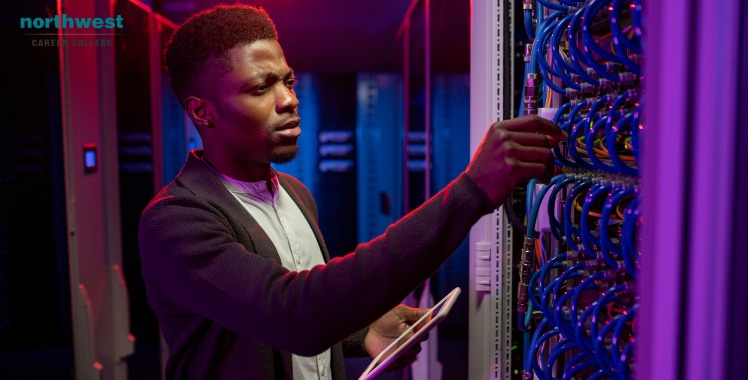 The technological world is ever-changing, and with that comes a need for IT technicians who can keep up with the latest trends and developments.
In recent years we have seen a significant increase in the demand for IT technicians, and 2023 is predicted to be the year that this trend really takes off.
With more businesses relying on technology than ever before, there will be a real shortage of qualified IT technicians if we don't start training more people up now.
So if you're thinking of starting a career in IT, now is the time to do it!

The number of IT technician job postings in the US has increased by 20% in the past year.
The tech industry has been booming in the US, as evidenced by a 20% growth in IT technician job postings over the past year. This surge shows that businesses across the country are investing more heavily than ever before in technology and digital talent.
As IT support becomes increasingly valuable to companies, more and more technicians are needed to ensure operations remain smooth and secure. The resulting rise in hiring serves as the latest confirmation of just how important tech is becoming to businesses of all sizes.
With IT professionals highly sought after, now is an excellent time to pursue a career in this vibrant field.

The average salary for an IT technician is now $60,000 per year.
Becoming an IT technician can be a financially rewarding career choice. According to recent reports from the BLS, the average salary for an IT technician is now $60,000 per year and is projected to grow over the next few years.
This lucrative salary consists of multiple benefits such as job security, a steady income, and plenty of opportunities for growth. The job market for IT technicians is currently booming as businesses in every sector rely on tech-savvy professionals they can trust.
As more organizations transition away from outdated methods and embrace digital workflow solutions; the need for skilled IT technicians grows exponentially.
With hundreds of options available, anyone considering this career should have no problem finding the right fit according to their skillset and desired compensation package.

The demand for IT technicians is expected to continue to grow in the next few years.
The potential for a career in IT is more promising now than ever before. With the increased reliance on digital technology and the need for continued technical expertise, IT technicians have become an integral part of many companies.
The demand for IT technicians is expected to skyrocket in the next few years, creating countless opportunities in the field. Those looking to get into this type of work must possess a certain level of knowledge and skills that make them experts in their respective niche; however, once these qualifications are met, the possibilities are virtually limitless.
Furthermore, there are plenty of excellent job prospects within the field due to its broad range of positions from software engineering, network administration, computer maintenance, and programming all requiring tech-savvy professionals.
All in all, considering the vast potential and promise of a career as an IT technician, it's no wonder why this profession is quickly becoming one of the most desirable careers out there today.

There are a few reasons for the increase in demand for IT technicians.
The increasing demand for IT technicians over the last decade is largely attributed to the widespread use of technology in everyday life. With people relying ever more on their devices, companies are under pressure to make sure they are running efficiently, and data is secured.
IT technicians are essential staff members in any organization, researching and solving technical issues that may arise while also training personnel on how to use new applications or hardware.
Additionally, industries from finance to retail now require professionals with specialist knowledge of hardware, software, and networks in order to stay ahead of the competition. As a result, we can expect the global demand for IT technicians will only continue to grow as the digital age rolls on.

Start your new career journey with Northwest Career College
Are you looking to make a change in your career journey?
The Northwest Career College is the perfect place for you to start!
Not only does our Las Vegas-based school offer comprehensive training and certifications in an array of professional fields, but we also have excellent resources and support staff that can help guide you every step of the way.
Our faculty includes experienced professionals from all areas of business, technology, and health, so you know that you're getting the best education possible. With our job placement assistance also available upon completion of your program, Northwest Career College is sure to set you up with the right opportunity to jumpstart your career.
Don't hesitate. Start your new career journey today with Northwest Career College!



Join the NCC IT technician program today
NCCs' Information Technology Technician program will prepare you for a successful career in IT. You'll learn the fundamentals of hardware and software, network administration, database management, computer security, and more.
We also provide hands-on training with industry-standard equipment to give you real-world experience. Our instructors are experts in the field who will guide you every step of the way and help you master the skills needed for a successful career in IT.
Our program is designed to be flexible, so you can fit it into your busy life. We offer both online and on-campus courses, with an accelerated program that can be completed in as little as nine months. Our classes are affordable, and affordable payment plans are available.
Contact us today at (702) 403-1592 to learn more about our IT program and how it can help you reach your career goals. We look forward to hearing from you!
Written by:
Tony Madero,
Program Lead