10 Exciting Facts About Being a Medical Assistant
May 13, 2019
496 views
5 min read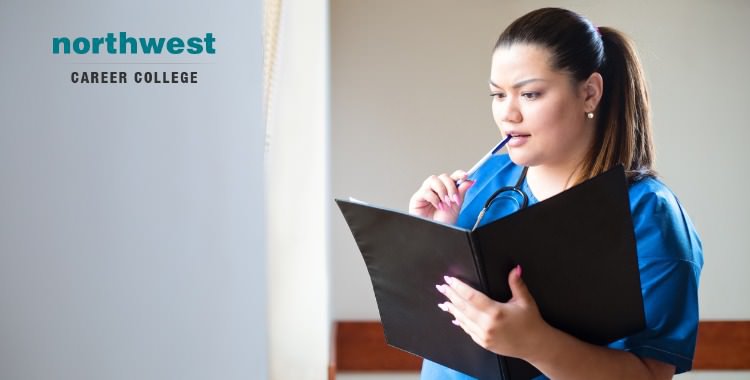 Becoming a medical assistant means becoming the beating heart of any medical practice. With a huge range of responsibilities, there's never a dull moment and you'll spend your days making a significant difference in your patient's lives.
So if you are thinking of making the jump to a new career and enrolling in our Medical Assistant School, here are 10 reasons why now is the best time to start your career as a medical assistant.
1. Medical Assistant Is a Career
On the one hand, that's obvious. Medical Assistant is often cited as one of the fastest growing careers. On the other hand, many people perceive Medical Assistant as just a stepping stone toward other things, forgetting it's a bona fide profession, a career choice in and of itself. Many Medical Assistants remain in the field for their whole lives because they love the work.
Employment for Medical Assistants is also expected to increase 23% from 2014-2024, faster than average for all occupations according to the United States Department of Labor, Bureau of Labor Statistics.
The role of the medical assistant is in high demand, with an additional 183,900 new job opening expected to be created over the next ten years.
On average, a Medical Assistant earns $31,540 a year, with more than half of working Medical Assistants earning far more, according to the Bureau of Labor Statistics. The average wage for a medical assistant in Nevada is slightly higher than the national average at $34,722 a year.
2. Medical Assistant Specialties Are Limitless.
One of the attractive facts about Medical Assistant is its variety. Medical Assistants work with every kind of doctor and in every kind of medical practice. Whether you're interested in obstetrics, podiatry, or medical weight loss, there are Medical Assistant positions in that specialty.
3. So Are the Career Tracks
Your first Medical Assistant job is rarely the end of the story of your career. While some MAs do stay with the same doctor and practice until they retire, most branch out to experience work in larger or smaller or different specialty offices. Some Medical Assistants become nurses, radiologists, or physician assistants. Some gradually become office managers of their practice. Some pursue higher education and become Medical Assistant instructors. The career options for Medical Assistants are as limitless as the specialty tracks.
4. Medical Assistants Are Under Md Jurisdiction
Unlike nurses, who work under the Nursing Practice Act, Medical Assistants work directly under medical doctors, and so are under their jurisdiction. This means MAs can perform any duties their physician or practice has trained them to do competently. Beyond vitals and patient preparation, Medical Assistants may collect blood, run ECGs, or even take out stitches, depending on their practice.
5. Who Runs the Office? Medical Assistants
Receptionists and the front office have a lot of control in how things operate, but ultimately patient flow—going from the waiting room to waiting in the exam room to seeing the physician—is usually up to Medical Assistants. They communicate between the front and back offices and so are responsible for moving patients through both. Depending on the size of the practice, it may be that Medical Assistants run the front office all by themselves, responsible for scheduling and patient care.
6. The Field Changes Constantly
Even if Medical Assistants never move to a different practice, the job changes as much as healthcare in general does: i.e. a lot. The work always requires learning and adaptation, because new innovations arise constantly.
7. Medical Assistants Don't Do Diapers or Bedpans
Of course, there are exceptions, but Medical Assistants are trained to work in ambulatory care facilities, not longterm patient care. The work can still be messy at times, and it isn't uncommon to see blood, but Medical Assistants rarely have to bathe, change, or clean sick patients, like in many healthcare positions.
8. The Work Is Meaningful
Some Medical Assistants enter the field just because they need a job, but most are interested in something more. Medical Assistant, like all work in the healthcare field, can change lives. It's a profession that requires nurturing and compassion, which makes it a meaningful career for almost everyone who chooses it.
9. In Clinics, Medical Assistants and Doctors Are Equal
Maybe not in medical authority or education levels, but from an HR perspective both doctors and Medical Assistants are equal as employees of the practice. One of the lesser-known facts about Medical Assistant, this can and should be empowering to anyone entering the field. Medical Assistants are healthcare professionals, just like medical doctors—and just like them, in the eyes of the clinic, they're employees contributing to the business of patient care.
Start Your Career In Medical Assistant Today!
Here at Northwest Career College, we have a student-focused attitude that prioritizes giving our graduates the training and skillset they'll need to excel as medical assistants. Our established and seasoned instructors work with you, teaching you every aspect of Medical Assistant. We help you build your skills, abilities, and confidence, and we are proud of our 88% national exam pass rate.
If you'd like to learn more about what our medical assistant course can offer you, call one of our enrollment specialists at (702) 403-1592 today. We provide flexible learning, with online and on-campus morning, afternoon and night classes to accommodate your Las Vegas work and family schedule. Once you've graduated, our dedicated and experienced Career Services team will work with you to help you find the best employment opportunities in Las Vegas. Call us now on (702) 403-1592 to start your journey!