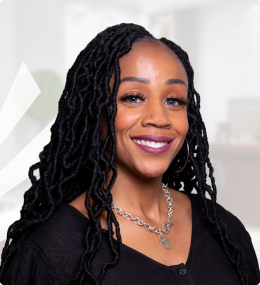 Monica Jones, C.A.A.
Dean Of Students
B.S. University of Phoenix
Born and raised in the state of Washington, Monica and her family decided to make Las Vegas, Nevada their new home in 2015. Having graduated with a Bachelor of Science Degree in Psychology from the University of Phoenix, Monica began as the Executive Assistant to the chief operating officer (COO) here at Northwest, where her many talents were showcased. Today, Monica is the Program Chair of the Business Administration Department of Northwest Career College.
Monica brings a passion for helping people to this busy role and is always on hand to help solve a problem or bring out the best in the people she comes into contact with. Her favorite thing about Northwest Career College is the contagiously welcoming atmosphere that envelops people when they come in through the front door.
On her free days, Monica loves spending time with her family, enjoying Lifetime and Hallmark movies, playing spades, and literally anything to do with comedy.