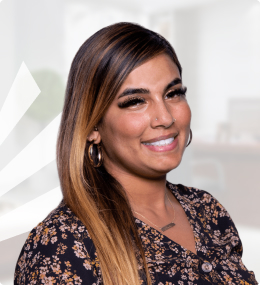 Amelia LeFevre, M.P.Adm.
Director Of Finance
M.P.Adm. Southern Utah University
Having attended Southern Utah University in Cedar City, Utah, where she completed a Bachelor's of Science Degree in Criminal Justice, Amelia went on to gain a Master's of Science Degree in Public Administration.
After being adopted from India when she was just four months old, Amelia grew up in Southern Utah where her parents owned and operated a cattle ranch. After meeting her husband she decided to relocate to Las Vegas and refer to herself as a "small town girl, living in the big city."
Amelia spends her work days relishing the fact that she can have a positive impact on people's lives and her weekends chasing around her daughter and three puppies.
Amelia loves the fact that her position here at Northwest allows her to help change student's lives for the better, how her values match those of the organization and the "family feeling" built into NCC by the Kenny family.