NCC: The Best Criminal Justice school in Last Vegas!
January 7, 2022
191 views
5 min read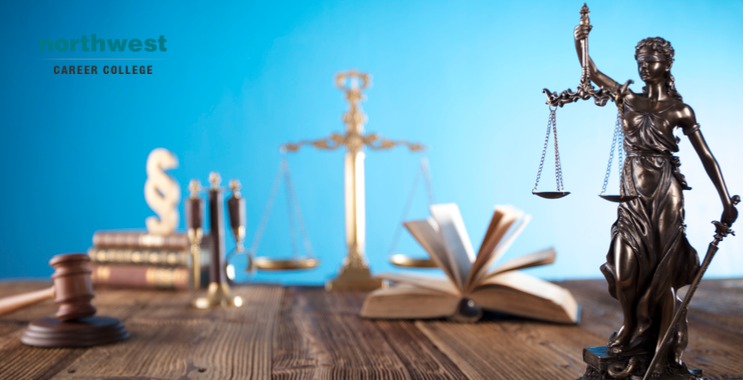 If you're looking for the best criminal justice school in Las Vegas, look no further. Northwest Career College is hands-down the best school for those who want to pursue a career in law enforcement, corrections, or other related fields. We offer onsite training and internship opportunities that are unparalleled by any of our competitors!
What Is Criminal Justice?
Criminal justice is the process of enforcing laws and maintaining order. It involves the investigation and prevention of crime, as well as the prosecution and punishment of criminals.
Subjects that come under the heading of criminal justice include the study of criminology, law enforcement, corrections, probation, and parole.
What Jobs Can I Get With a Criminal Justice Qualification?
Criminal justice is a diverse field that includes many different career paths. Some examples include:
FBI Agent – A federal agent is responsible for enforcing federal law and investigating potential federal crime.
Private Investigator – A private investigator works primarily in the investigation of legal issues, insurance claims, or personal affairs for a fee, although they may also be hired by attorneys to assist in criminal cases. Private investigators have been compared to police officers because their work is similar but not identical, and they may or may not have law enforcement powers.
Correctional Officer – Correctional officers are responsible for the care, custody, and control of inmates in prisons or other correctional facilities.
Paralegal – A paralegal is a legal assistant who performs many tasks to support attorneys, such as preparing documents, conducting legal research, and interviewing clients.
Border Patrol Officer – A border patrol officer is a law enforcement agent who patrols the borders between countries to prevent people and goods from illegally entering or exiting.
Forensic Scientist – A forensic scientist is a professional who uses science to investigate crimes. They may work for a crime lab, or they may be called to the scene of a crime to collect evidence.
Police officer – A police officer is a law enforcement agent who patrols the streets and investigates crimes.
Private detective – A private detective is a professional who investigates crimes for individuals or businesses.
Security guard – A security guard is a person who monitors and protects property, people, and information.
TSA agent (transportation security) – A TSA agent is a person who is responsible for ensuring the safety of passengers and their belongings while traveling.

There are many different careers in criminal justice, and each one offers its own unique set of challenges and rewards. If you're interested in pursuing a career in criminal justice, Northwest Career College can help you get started.
What Can I Study at Northwest Career College?
At NCC, you can choose from a variety of criminal justice programs that will prepare you for a career in law enforcement or corrections. Our programs include:
Why Should I Attend Northwest Career College?
There are many reasons to attend NCC, but here are some key points:
We offer onsite training and internship opportunities that are unmatched by any of our competitors!
Our programs are flexible and self-paced, so you can fit your education around your schedule. With our competitive tuition rates, it's much more affordable than other schools!
Why Should I Choose Northwest Career College for My Criminal Justice Degree?
We offer the best criminal justice school in Las Vegas because we believe in providing students with the best education and training possible. We offer onsite training, internship opportunities, and a flexible schedule that allows you to work while you attend school.
Our tuition rates are also very competitive when compared to other schools in the area. With all these benefits, it's easy to see why Northwest Career College is the best choice for criminal justice students.
Qualifying For Your Future
Gaining a qualification from our Criminal Justice School puts you in an excellent position to access a variety of employment opportunities as you look for one that suits your skills and interests.
At Northwest Career College, our Criminal Justice instructors include licensed, practicing attorneys and degree instructors able to teach, not only the law but also to guide our students in the many ways a criminal justice graduate integrates into a Las Vegas legal profession.
As part of our Criminal Justice Program, you'll visit courts, jails, meditation centers, and more to experience first-hand the law in action, which will make your criminal justice training applicable to the Las Vegas legal system.
Northwest offers a flexible blended program with all criminal justice classes Las Vegas law classes taught on campus by an attorney and general education courses offered online. Our experienced instructors are on-campus to review and support your learning experience at all times.
Call us at (702) 403-1592 to speak to one of our enrollment team about joining our Criminal Justice Program today!