Business Administration skills to cultivate in 2021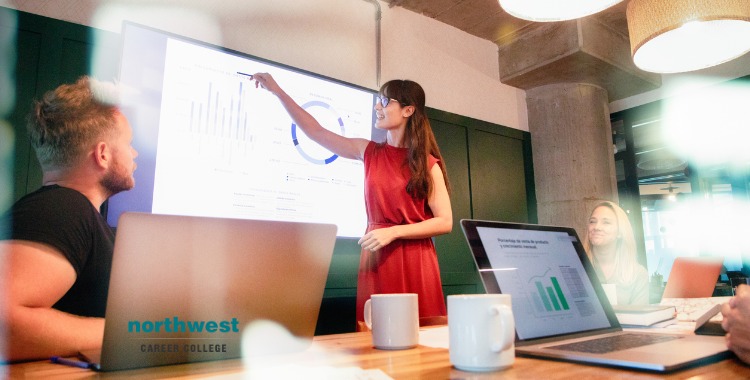 A new year could mean a new you by enrolling in our Business Administrative Assistant School in Las Vegas and embarking on a new career path in the exciting and dynamic world of business administration.
So, if you are already studying with us, thinking of joining us in the new year, or have recently graduated and are looking for your first business administration assistant position, then there are a few skills you can brush up on this year that will help you stand out from the crowd.
Emotional Intelligence
Often underestimated when compared to traditional business administration skills like communication and organization, emotional intelligence plays a huge part in being an effective business administrator. 
Business administrators attuned to the emotions of others achieve better results from negotiations and other interactions which translates into better outcomes in dealing with all people. 
Since dealing with people is going to be a vital part of your role, developing your emotional intelligence is going to benefit you in the long run. 
Multitasking
Multitasking is somewhat of a controversial topic amongst administrators. The idea that a person can work on entirely different subjects simultaneously runs counter to the way our brains are wired up. Humans work best when they are concentrating on a single task.
However, you can multitask perfectly well if you group together similar tasks. While attempting to multitask by doing a financial review while also attempting filing or schedule will reduce your productivity, grouping together multiple filing tasks and doing them simultaneously doesn't put the same strain on your brain.
Meticulous Organization
No list of administrative skills is going to be complete without covering your ability to stay meticulously organized. However, people stay organized in different ways. You might be a visual person who relies on calendars, post-it notes, and written memos or you might be a fan of organizational programs like Trello or Monday.
Regardless of how you organize, it remains one of the most vital skills that a business administrative assistant can have.
Big Picture Thinking
A good business administrative assistant is often the right-hand person of an executive, able to answer key questions and serve as a sounding board for new ideas, suggest new processes, or even weigh-in on hiring decisions.
In order to cover this facet of the role, you have to have an idea of how the business functions as a whole. Knowing how to think about things in the context of a bigger picture is a critical part of being an effective business administrator.
Become a Vital Part of a Business Today
Northwest's Business Administrative Assistant Program Las Vegas offers on-campus and online Business Administrative Assistant classes to accommodate your work and family schedule.
We value real, hands-on experience, which is why you'll be visiting businesses and organizations of different sizes, industries, and structures and why our instructors are all experienced business professionals with extensive backgrounds working in, starting up, and operating various businesses and organizations. 
Featuring a host of business professionals and guest speakers, our classes will give you all the skills you need to play a vital part in any business, and still graduate in as little as 9 months.
Written by: 
Monica Jones, 
B.S. Business Administration Assistant Program Chair