What Qualities Does A Great Pharmacy Technician Have?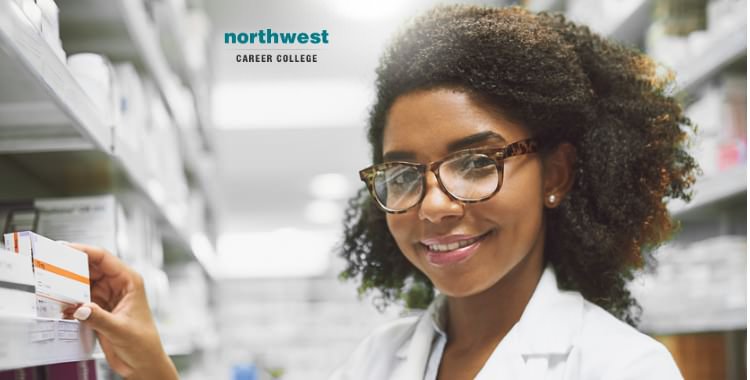 Pharmacy technicians are the backbone of any pharmacy, taking on a wide range of duties that make them indispensable. Training as a pharmacy technician also gives you access to a wide range of employment opportunities, from retail to working in hospitals and other patient care centers.
Here at Northwest, our Pharmacy Technician School teaches you all the skills you need to become an outstanding pharmacy technician and our seasoned instructors translate their wide range of experience into valuable real-world lessons for our students.
Having the right skill set for the job is vital to being the best pharmacy technician you can be, so here are the seven qualities of a great pharmacy technician that you'll learn as part of our pharmacy technician course.
Customer-Service Skills
The vast majority of pharmacy technicians work in a retail environment and the role is largely considered to be a customer facing one, so good customer service skills are crucial. Since the pharmacy technician is most often the first point of contact for customers, it is vital that they maintain a helpful and polite demeanor at all times.
Detail Orientation
The accurate measurement and dispensation of prescriptions can be, literally, a life or death situation in some circumstances. One of the defining characteristics of an excellent pharmacy technician is their attention to detail and their methodical nature.
Listening Skills
Part of the duties of any pharmacy technician is communicating quickly and efficiently with doctors, pharmacists, and customers. A key part of accurate communication is being able to listen. This is particularly important when it comes to understanding the needs of the customer and determining whether they need to speak to the pharmacist.
Maths Skills
While much of the heavy lifting when it comes to measuring medicines is done by the pharmacies mechanical and computerized equipment, math skills are still a critical quality of a great pharmacy technician. The ability to do quick maths has a wide range of applications in a pharmacy, from preparing personalized medications by mixing individual ingredients to processing payments and insurance claims.
Organizational Skills
Organizational skills are fundamental in any healthcare profession and are particularly important in pharmacies, where the need for strict attention to detail is combined with the fast pace of a retail environment. 
On any given day, a pharmacy technician must be able to balance a wide range of responsibilities and will need the organizational skills to prioritize their duties and complete work delegated to them by the pharmacists, while still providing excellent customer service.
Multi-tasking 
While prioritizing tasks and completing them methodically is highly important as a pharmacy technician, there are times where multiple tasks will need to be done at once, which is why the ability to multi-task is an important part of the pharmacy technician's skill set.
Sound Judgment
The ability to apply sound judgment in a busy pharmacy setting, and work on your own initiative, is one of the key qualities of an excellent pharmacy technician. As part of their duties, a pharmacy technician must use their judgment to determine if the patient should speak to a pharmacist, determine what patient or physician information is required to fill prescriptions and must take the initiative to alert the pharmacist of any new inventory or supplies that need to be procured or re-ordered. 
An Exciting and Rewarding Career
If these desirable qualities match up with your own skills and abilities then now might be a good time to consider re-training as a pharmacy technician. The job market for pharmacy technicians is expanding, with employment growth expected to reach 18% by 2024. So if you are looking for a career that never gets boring and rewards your abilities, then enroll with Northwest now to begin your exciting new career as a pharmacy technician.
Start Your New Career As A Pharmacy Technician Now!
Northwest Career College is one of the premier pharmacy technician schools in Las Vegas, and our course provides our students with the skills and training they need to take advantage of the growing need for pharmacy technicians. Our experienced instructors offer online and on-campus classes to accommodate your Las Vegas work and family schedule. Once you've graduated, we continue to support you and the commitment of our Career Services Team has led to us having a 100% job placement rate for our pharmacy technician graduates. Call us today at (702) 403-1592 to speak to one of our enrollment specialists. 
Written by:
Mark Brunton,
Pharmacy Technician Program Chair
CPhT, M.S.Ed.