4 tips to find and land a new job in 2021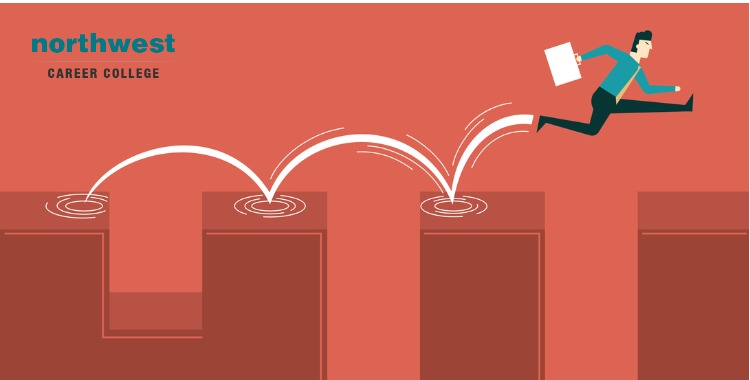 With the turning of the new year, many people are looking to find a new position or change careers to make their lives better. If you happen to be one of these people, we have four helpful and easy to implement tips to help you find and land a new job in 2021.
Look Toward Industries That Are Growing
For obvious reasons, a lot of industries took a hit in 2020. However, not all of them are shrinking because of the pandemic. If you are looking for a new job or a new career in 2021, then it is best to target those industries that are still growing.
A great example of this is the healthcare industry, where job roles such as medical assistant, dental assistant, phlebotomist, and medical biller and coder are in increasingly high demand.
Get the Right Qualifications
If you want to land a new position in 2021, then you might have to spend some of the new year back in school. Not all qualifications take four years to achieve. 
In fact, regardless of your previous qualifications, in just nine months you could start a new job in the legal field as a paralegal, becoming an essential part of a hospital as a medical administrative assistant, or even start your own business as a trained massage therapist.
Ask Yourself the Difficult Questions
2020 was a time of tremendous uncertainty and many people out there are feeling a lack of clarity when it comes to the next steps for their career. In order to move forward, you're going to need to ask yourself some challenging questions and really think about the answers.
Is what you are currently doing a meaningful career and, if not, what do you need to do to change that?
Asking yourself these kinds of questions is a great way to achieve a little clarity and give you a greater understanding of what you might need from a new job or career change.
Don't Be Afraid to Make the Change
Change is always scary, especially at a time when there is so much uncertainty. However, despite the appearance of uncertainty in the job market, don't be afraid to make a change that is going to benefit you. 

People are always hiring, and you owe it to yourself to be in a role where your day to day job is both exciting and inspiring, rather than just a way to make money.
Student Finance Is Available and Easy to Apply for  
Title IV funding provides financial assistance towards the costs of education for more than 13 million students across the US every year. 
The U.S. Department of Education awards more than $120 billion a year in grants, work-study funds, and loans to cover expenses such as tuition and fees, room and board, books, supplies, and transportation. Applying for grants and loans is simple when you call one of our experienced Financial Aid Officers at (702) 403-1592 today to discuss your options.
How Do I Apply For Student Aid?
First, just complete the Free Application for Federal Student Aid (FAFSA). You can find a copy of FAFSA form, and a guide to completing it, on the Federal Student Aid website. www.FAFSA.ed.gov.  You can also fill the FAFSA out online here.  Please make sure you enter our school code: 038385. This allows your records to be sent directly to our Financial Aid office so that when you visit the campus, our FA officers can discuss your financial aid package with you in person.
Financial Aid At Northwest Career College
Here at Northwest Career College, we have Financial Aid Officers on staff that can help determine the best financing option for you. To best support our students we offer a range of financial aid including the Pell Grant, Subsidized Loans, Unsubsidized Loans, and Parent Plus Loans. Call us today at (702) 403-1592 to speak with one of our experienced Financial Aid Officers who will help find the best financial support options for you.
Written by: 
Dr. Stephanie Kenny,
Chief Financial Officer